February 7, 2014
TIGI's Bed Head line of products are all about fun and sense of humor. You can see it in their unique packaging and you can feel it in their products. In the month of February, Phagans is offering two fun TIGI products, Spoil Me and Hard to Get, at 20% off at our retail locations.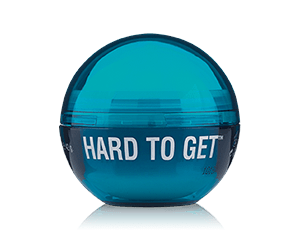 Hard To Get
TIGI's Hard To Get is a styling paste designed for short- or medium-length hair. It will give your hair texture and separation and will give you the ability to mold it into a variety of styles. Add the watermelon-scented paste to dryer hair for a firm hold.  Or, for a very natural-looking result, apply a little (try a dime size amount) to wet hair, let it dry then tousle it for a messy look without looking "gelled". The paste has a matte look and is great for men and women.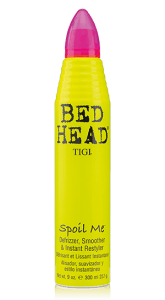 Spoil Me
How many times have you gotten out of bed, late for school or work, and wished you could do something with your hair without having to wash it? TIGI's Spoil Me de-frizzer, smoother, and instant re-styler has got you covered. Spoil Me is perfect for spraying into your dry hair on the second or third day. It will tame fly-aways and give your hair a smooth shine with natural movement. Of course, you can add the citrus-scented product right after a wash, then blow dry for a frizzy-free style.