September 29, 2023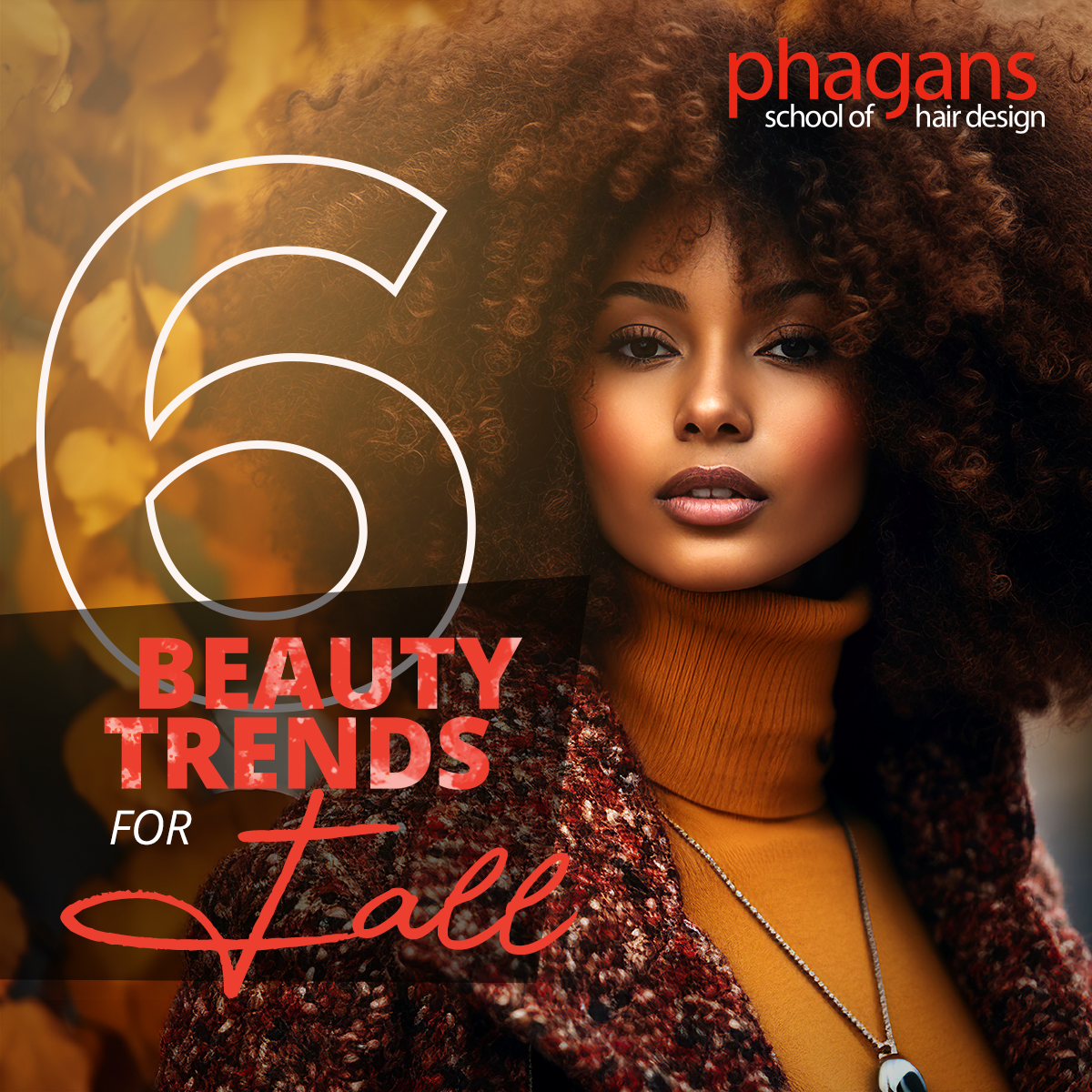 As the leaves change and the air turns crisp, it's time to update your beauty routine to match the enchanting vibes of autumn. Fall isn't just about cozy sweaters and pumpkin spice lattes; it's also the perfect season to experiment with new beauty trends. Whether you're a beauty enthusiast or simply looking for ways to refresh your style, we're here to guide you through the top beauty trends for fall 2023. From makeup to hair, we've got you covered with the latest tips and tricks to help you look and feel your best this season.
Warm and Earthy Tones for Makeup
Fall is all about embracing warm, earthy tones that mimic the changing colors of the leaves. In 2023, makeup trends are leaning towards shades of burnt orange, rich browns, and deep burgundy. Here's how you can incorporate these hues into your makeup routine:
Eyes: Swap out your bright summer eyeshadows for matte, earthy tones like terracotta and olive green. Smokey eyes with a twist of autumnal colors are a go-to look this fall.
Lips: Dark, berry-toned lipsticks and glosses are a must-have this season. A deep plum or a velvety maroon shade can instantly add drama to your look.
Cheeks: Achieve a natural flush with warm blushes that mimic the subtle flush you get from a brisk fall walk. Peachy and bronze blushes work wonders for creating a sun-kissed autumn glow.
Brows: Don't forget about your brows! Full, well-defined eyebrows are still in vogue. Use a brow gel or pencil in a shade that matches your natural hair color to keep them looking polished.
Glowing Skin and Minimalism
Fall beauty isn't all about heavy makeup. This season, less is more. Achieve a fresh, dewy look by focusing on skincare and minimalistic makeup. Here's how to get that radiant glow:
Skincare: Invest in a hydrating skincare routine to combat the cooler, drier air. Moisturizers, serums, and hydrating masks will be your best friends.
Foundation: Opt for lightweight, sheer foundations or tinted moisturizers that let your natural skin shine through. Dewy, glowing skin is the goal.
Highlighter: Apply a subtle highlighter to the high points of your face for that extra luminous touch. Cream-based highlighters work well for a natural-looking glow.
Lips: Keep your lips soft and hydrated with lip balms or clear gloss. A hint of gloss can instantly make your lips look plump and healthy.
Statement Nails
Your nails are like tiny canvases, and this fall, it's time to make a statement with them. Nail trends for fall 2023 are all about creativity and self-expression. Here are some ideas to inspire your next manicure:
Deep Reds: Classic red nails are always in style, but deep, velvety reds with a hint of brown or plum are particularly chic this season.
Metallics: Shimmery metallic nails in shades like bronze, gold, and copper can add a touch of elegance to any look.
Nail Art: Experiment with nail art designs that incorporate fall motifs like leaves, pumpkins, or cozy sweater patterns. It's a fun way to show off your creativity.
Matte Finish: Matte nail polish gives a sophisticated edge to your nails. Try matte versions of fall shades like chocolate brown or forest green.
Textured Hair and Effortless Waves
When it comes to hair, fall 2023 is all about embracing natural texture and effortless styles. These low-maintenance looks will keep you stylish without spending hours in front of the mirror:
Waves: Loose, beachy waves are perfect for fall. You can achieve this look with a curling wand or by braiding your hair before bed and waking up to soft waves.
Messy Buns: The classic messy bun is making a comeback. This casual hairstyle is ideal for those cozy fall days when you want your hair out of the way but still looking cute.
Natural Texture: Embrace your natural hair texture and use products that enhance it. Whether you have curls, waves, or straight hair, enhancing what you have is the key to fall 2023 hair trends.
Accessories: Add a touch of glamour to your hair with accessories like hairpins, headbands, or scarves. These small details can elevate your look effortlessly.
Skincare for Transitioning Weather
Fall brings with it unpredictable weather changes, which can take a toll on your skin. To keep your skin healthy and glowing, follow these skincare tips:
Hydration: Invest in a good moisturizer that provides intense hydration. Look for products that contain hyaluronic acid to lock in moisture.
Sunscreen: Don't forget sunscreen! UV rays are still present even on cloudy fall days. Opt for a broad-spectrum sunscreen with at least SPF 30 to protect your skin.
Exfoliation: As the weather cools down, your skin may become dry and flaky. Incorporate a gentle exfoliator into your routine to remove dead skin cells and promote cell turnover.
Serums: Consider adding serums with antioxidants like vitamin C to your skincare routine. They help combat free radicals and keep your skin looking youthful.
Autumn-Inspired Hair Colors
When it comes to hair color for fall 2023, embrace the hues of the season to make a statement. These hair color trends will help you rock the autumn vibe:
Chestnut Brown: This rich, warm brown shade is reminiscent of chestnuts roasting by an open fire. It complements a wide range of skin tones and adds depth and dimension to your hair.
Copper Red: Embrace the fiery spirit of fall with coppery red hair. Whether you go for a subtle auburn tint or a bold, vibrant red, this color choice will turn heads.
Bronze Balayage: For those who prefer a low-maintenance hair color, consider a bronze balayage. It combines warm caramel and chestnut hues, creating a natural, sun-kissed effect that works well with the fall color palette.
Mushroom Gray: For a unique twist on traditional fall colors, mushroom gray hair is gaining popularity. This cool, ashy tone with hints of gray and brown can create an ethereal and fashion-forward look.
Let Us Help You!
Fall is all about embracing the beauty of the season. Whether you're experimenting with warm makeup tones, going for a natural and glowing look, or trying out statement nail art, we encourage you to express yourself and have fun with your beauty routine this autumn. Remember, the most important trend is confidence, so wear your beauty with pride as you step into the enchanting world of fall.
If you're wanting to schedule an appointment with us at our Student Salon, you can do so here. We look forward to helping you achieve your desired fall look!