July 24, 2019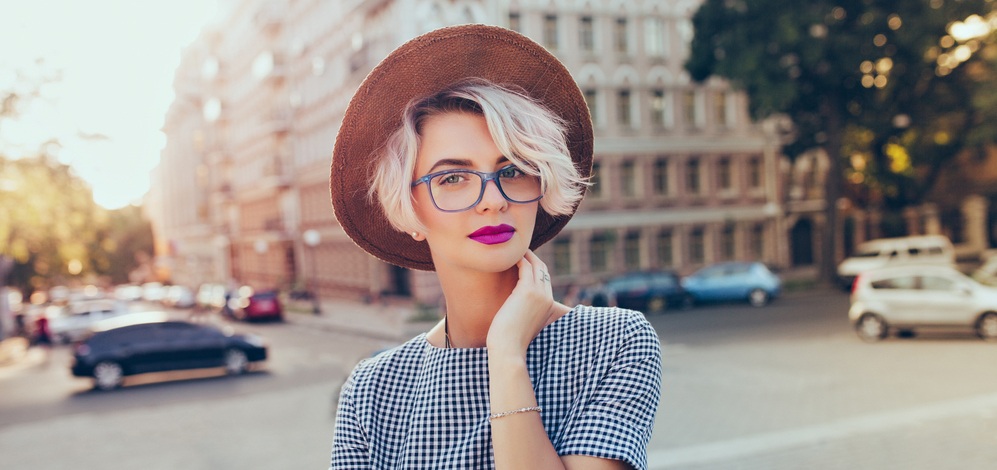 Why Beauty School?
Do you love hair, nails, and makeup? Maybe you've considered an education in beauty! Enrolling in school can be a big decision and you may be worried about finding a school where you fit in. Keep reading to learn more about what a career in the beauty industry is like and how you can find the place you belong!
Is Beauty School for Me?
Going to school is a big commitment. It's important to make sure that you're doing what is best for your future. What are your goals? What interests and excites you the most? Working in the beauty industry can provide a lot of benefits including career flexibility, scheduling freedom, earning potential, and a creative outlet. Before you dive into applications, make sure that going to beauty school is the right thing for you!
A Place for Everyone
One of the most exciting parts about the beauty industry is the opportunity to express yourself artistically. We have created an inviting environment where everyone can feel at home. Students can feel supported and encouraged to be themselves and find a group of friends to cheer each other on. Everyone's point of view is embraced and there is a place for everyone!
If you feel a little nervous about starting a new school, don't be! You'll be learning alongside other students who are as interested and passionate about beauty as you are. Many of our students create friendships that last well beyond their time at school. Our culture is incredibly welcoming and we hope you'll feel that from the moment you walk through our doors.
What Does it Take?
Is your personality a natural fit for a future in cosmetology or esthetics? Finding a program that matches your interests is a great way to ensure job satisfaction.
Some characteristics of stellar beauty professionals:
Charismatic: Being able to work well with people is a big part of being a stylist or esthetician. Helping clients feel comfortable talking to you about what they are wanting and making them feel confident in your skills is key to standing out!
Outgoing: As a beauty professional you are constantly meeting new people. It's important to be able to develop relationships with them quickly so you can grow your clientele.
Creative: Especially as a hairstylist, creativity is huge plus! Successful cosmetologists are great at staying on top of trends and styles. Being able to take a client's vision and making it come to life can be very rewarding!
Adaptability: No day is the same behind the chair! Being flexible with change will help make the job more enjoyable. If routine is unappealing then the life as a cosmetologist or esthetician may be for you!
Detail Oriented: Whether hair, skin, or nails are your medium, an eye for attention will help you develop a very loyal clientele. Every guest should leave your chair looking flawless!
Careers Possibilities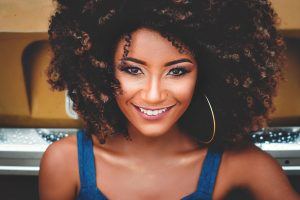 Becoming a licensed beauty professional can open the doors to a lot of career opportunities. There are options that can match everyone's unique personalities. You can enjoy flexible scheduling and choose which days and times to take clients. Beauty students can pursue a career as an influencer, a makeup artist, esthetician, cosmetologist, or nail technician once they graduate and get licensed. If you are entrepreneurial, you can even open your own business, salon, or school! An education in beauty is just the beginning.
Visit Our School
One of the best ways to decide if beauty school is for you is to check it out for yourself! All beauty schools welcome tours. You can see the current students at work, meet our instructors, and get a feel for the culture of the school. During your visit, you can ask any questions you may have about attending our school. This time is to help you feel confident and put any worries about fitting in aside. Seeing is believing, and a tour will really help you envision yourself as a beauty school student.
A Day in the Life
A great way to decide if beauty school is for you is to see what a typical day is like. Most programs include classroom learning and practicing on clients at a student salon. For the first part of your education, a lot of time will be spent in a classroom setting. You can theory and prepare to sit for the state exam to become a licensed beauty professional. This can be more challenging for students who don't enjoy taking tests, but you'll find our instructors are there to help in every way possible. Once you've begun learning the basics and demonstrated proficiency, you can start learning on the student salon floor.
The student salon is where most students start to grow as stylists. You can work with a variety of guests and develop your skills under the supervision of our instructors. Practical learning is invaluable and you will be able to get creative and have fun! This is also a great time to develop customer relations skills and think about building your own clientele.
Learn More
Have you decided that beauty is for you? If hair design, esthetics, nails, or barbering are of interest, we can help! Our programs are aimed at providing the level of education and training needed to create a successful career. Maybe you're wondering what the next steps are. We can help you navigate the enrollment process! Give us a call or contact us to get started.
Keep Reading
How to Get Your Cosmetology License in Oregon
The Next Generation of Beauty Professionals
Navigating the Financial Aid Process
Eyelash Extensions Training