May 20, 2019
Esthetics is a fun and exciting career path, but there are many things people don't know about pros in the industry and what they do. It's time to learn about the top five things that every esthetician wants you to know about their job!
1. It Takes Dedicated Training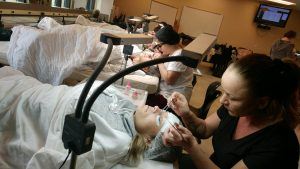 Skincare techniques may seem simple on the surface, but it actually takes dedicated training and practice in order to become licensed in esthetics. In the state of Oregon, you are required to complete 500 hours of training at an approved institution in order to sit for the licensing exam.
At Phagans School of Hair Design, we have a program that is 600 hours of training. We provide education above the 500 hours required because we believe in preparing our students to the best of our abilities!
The dedication that estheticians have toward their craft is rooted in passion and excitement for their careers!
2. It's for People Who Love People
People who love helping others find personal reward in being estheticians. Helping others harness their inner beauty by upping their self confidence is a daily practice for skincare professionals. It's not just about shiny, glowing skin. It's about helping one client achieve their skincare goals, helping another beat acne, and even helping another learn how to care for their skin type.
Estheticians often don't pursue the career because they are vain. They pursue it because they want to see the faces of others light up in excitement when they finish their service! They understand that beauty is more than skin deep.
3. They Offer More Than Just Facials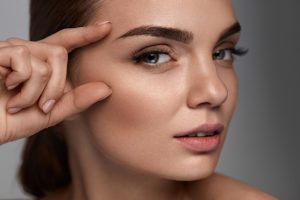 When you think of estheticians, do you think facials? You should be thinking facials, waxing, lashes, makeup, body treatments, and more! There's more to esthetics than just specialized facials. The next time you want brows that put Instagrammers to shame, book an appointment with an esthetician!
4. They Don't Have to Work in a Spa
Many people believe that estheticians can only be found in spas. That's just simply not true! Salons, medi spas, and even cruise ships are all the places you can find licensed skin care professionals. A career in esthetics can take you so many places!
5. You Can Be One Too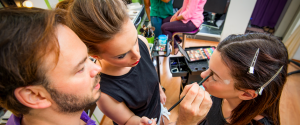 That's right. If you loved learning all these facts about a career as an esthetician, you might be interested in becoming one. The beauty community is always looking to bring others into the fold. Whether you've had a career for years and want to try something new or you've just graduated high school, there's a place for you in the industry.
If you enjoy helping others and want a job with flexibility and variety, consider pursuing esthetics!
Find Out How Phagans Can Help You!
You're ready to find out more about becoming an esthetician. What's next? Contact Phagans School of Hair Design to learn more about our Esthetics program!
Want to learn more about esthetics or enrolling in beauty school? Check out these blogs!
Phagans Loves Lashes! See What Our Students Are Mastering!
Ready to Start Beauty School? Here's What You Need!