September 5, 2014
When we think of fall in the Pacific Northwest we don't really think about color. Maybe that's because every color goes with our gray skies. And who would notice anyway as most people have their heads buried in a phone or a cup of coffee. But at Phagans we want you to step outside your hoodie comfort zone and think about what the Fall world would be like with a little more zing.
According to the color gurus as Pantone, the fall colors will not be typical of the season, highlighted by deep reds, purples, and blues, with just a touch of yellow. In New York, these color choices can be seen on runways in a variety of styles. We've picked out a few that are appropriate for our lifestyles: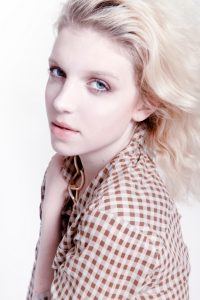 Hair
Hey, we see it all in Portland so we could say you can't go wrong with just about any color on your locks. But if you're eager to stay on trend, then reds, honey golds and platinums are the way to go. You can also try a sobre', which is a technique similar to ombre but not as drastic. It's especially effective on brunettes, where golden or honey highlights placed around the face will highlight and flatter your features and give your hair a lot more depth. And it will give you that summer-giving-way-to-winter look.
Makeup
Take a look at the Pantone colors above and pick one for a colorful eye shadow. Coordinate with lips that are deep red or dark blackberry and nails that are cocoa, aluminum, or bordeaux. Consult with an aspiring makeup artist at Phagans to zero in on what will work for you.
Clothes
Plaids are coming back with a verve and you don't have to look like a old golfer to pull it off (If it's not Scottish it's crap!). Consider a adding plaid coat or sweater to your look and feel free to go colorful – or stick with predictable red and black or grey and black. Head-to-toe knit sweaters also are all the rage on the runways and you can cover them with a stylish coat – robe coats are in right now – while you're outside so you don't have to wring them out.
This fall think of color instead of drab and come into Phagans. During the month of September, all colors and weaves are $5 off.