February 8, 2013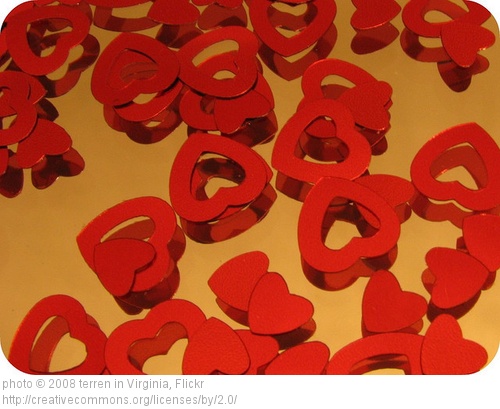 Ah, love is in the air. Can you feel it? As we head into February, Valentine's Day decorations are popping up all around. Flower shops are festooned with cupids. Grocery stores are displaying heart-shaped boxes of candy prominently at every entrance. Children are selecting cards to share with their classmates.
Whether you're a Valentine's fan spreading rose petals in everyone's path or a bystander sharing a hearty "harrumph" in mid-February, at one time or another, you have probably participated in our society's Valentine's Day traditions. But have you ever wondered how people in other cultures celebrate the love? Read on to find out.
Japan – In Japan, the tradition is for women to give gifts of chocolate to the men in their lives. It is culturally shameful if a man does not receive one of these gifts, so women share "giri-choco" with everyone – bosses, friends, co-workers, acquaintences, etc. No one is left out. In Japanese, "giri" means "obligation", so these gifts carry no romantic overtones.
India – Celebrating Valentine's Day in India is a recent phenomenon. As the holiday approaches, the euphoria builds until finally on the day, couples express love and exchange cards and gifts, just like in the U.S.
South Africa – In South Africa, many young girls celebrate Valentine's Day by following the ancient Roman custom of Lupercalia. This festival was traditionally a rite of purification and fertility involving animal sacrifice. But today in South Africa, young girls simply pin their lover's name on their sleeves.
If you are interested in learning more about Valentine's customs around the world, visit the St. Valentines Day site. Don't feel like giving all the men in your life gifts or sacrificing a goat? Treat yourself or someone you love to a little indulgence instead and get one of our salon service gift certificates – pay $25 for a $50 certificate or $50 for a $100 certificate – then schedule a style, facial, or manicure at Phagans.