September 1, 2012
Heading back to school this fall? Whether you're passing notes in the back row or rocking the three Rs in the front of the classroom, you can look great with one of these trendy 2012 hairstyles.
Prim Pony – Pony tails are always in fashion. This year's take on the ponytail is prim and proper. Smooth down the hair in front using a styling cream to tame flyaways and waves. Knot your pony low down in back and wrap a strand of hair around the band to cover it. A low, precise pony takes this style from girlish to gorgeous. This style is easy to wear any day or night, especially as the weather in the Pacific Northwest turns from sunny summer to blustery autumn.
On the down-low – Remember those big bangs from the 80s? Back then when it came to your hair, it was the bigger, the better. Not so today. This fall, the look is more urban and on the go. Low-volume hair styles are sleeker and smaller than their 80s ancestors. Think straight, fine hair that has been finger styled and smoothed. The look is great with long layers and minimal fuss and muss. Perfect for getting to school on time.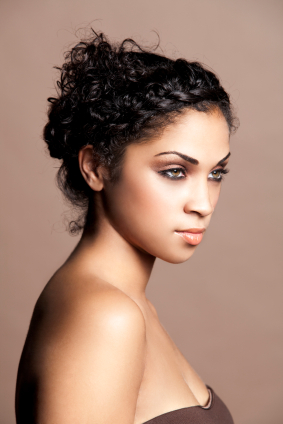 Twist and shout – Whether you choose a wraparound braid like Katniss Everdeen or a classic red carpet upsweep, twisting hair up and out of your face is trendy for back to school. Try a new twist on a classic by incorporating three or more side braids into one large braid that falls over the shoulder. Or double your fun with two French twists, one on either side of your head. Twists and braids were popular on lots of runways this fall and will be on campuses across America as well.
Bejeweled style – If you're not sporting a new hair style or color this fall, you can still enjoy the trendy looks of 2012 by accessorizing your current style. Adding jeweled accessories can update your style quickly. Sparkling barrettes, jewel-studded headbands, or decorative hair pins can liven up any style. Start by adding a little more shine to your day look with simple hair clips in shiny metallic hues. At night, go bolder with more elaborate accessories. You could even try mixing trends by adding jewels to a braided style. You're look is sure to get an A+.
Hot for Teacher – At Phagans School of Hair Design, we know what an important job our teachers do each day. That's why during the month of September, we're rewarding teachers for the work they do all year long. Teachers save 10% on any full-priced beauty experience when they show their valid ID at the time of service through September 30, 2012.