July 10, 2012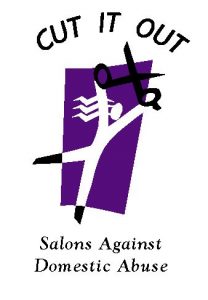 According to the National Coalition Against Domestic Violence, an estimated 1.3 million women are victims of physical assault by an intimate partner each year, and one in every four women in the U.S. will experience domestic violence in her lifetime.
That is why we have launched the CUT IT OUT  program at both our salons. CUT IT OUT is a national program dedicated to mobilizing salon professionals to fight back against domestic violence. This program from the Salons Against Domestic Abuse Fund builds awareness of domestic abuse through materials displayed in salons, an Adopt-a-Shelter initiative to involve salons in helping local domestic violence agencies, and training salon professionals to recognize warning signs and safely refer clients to resources.
Both the Phagans locations at Lloyd Center and Clackamas will be raising money to support this cause. The first Thursday of each month will be donation days and will be marked by the students wearing red tops and blue jeans. Our goal is to raise a minimum of $2,500 for this cause by December 2012.
Come by on the first Thursday of our drive – your donations will be appreciated! Special thanks to all the students and staff who are participating in CUT IT OUT to help eradicate domestic violence in our country.