June 5, 2012
When you want that deep, golden tan without sunburns, tanning beds, and the nasty risk of skin cancer, tanning lotions and bronzers are the perfect choice. When you also want skin care that is natural, eco-friendly, and great for you, Hempz is the natural choice. With five different lines of bronzers and tan accelerators, Hempz has you covered, no matter whether you're going for slightly sunkissed or deep dark Caribbean beauty.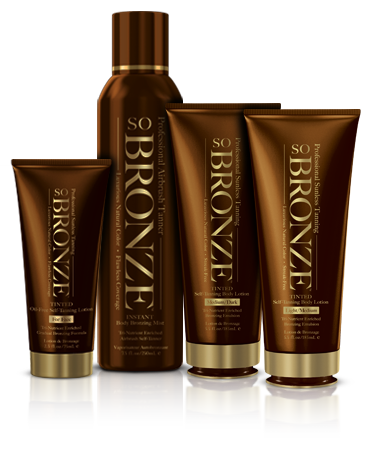 The Hempz SoBronze Sunless Tanning Collection is a complete collection that delivers a deep, dark golden, long-lasting tan for all skin tones and types. This collection of sunless tanning sprays and lotions infuses self-tanning, quick-drying bronzers with moisture-rich nutrients that hydrate and condition the skin and bring out its natural bronze radiance. Each product features antioxidants and skin conditioners that promote softer, healthier-looking skin. The self-tanning bronzers develop within 2 to 4 hours and can last up to 7 days. This complete self-tanning and bronzing system creates the perfect, natural-looking shade of tan without the risk of sun damage or skin cancer.
During the month of June, all Hempz self tanners are on special at Phagans – buy one, get one half off – so you can get the look you want, save money, and save your skin.