November 25, 2020
The holiday season may look a little different this year, but that doesn't mean you can't still slay your holiday looks. At Phagans School of Hair Design, we understand social distancing may be changing the game, but who said you can't stay safe and look amazing at the same time? Here's our top tips and tricks to up your makeup, outfit, and hair game this season!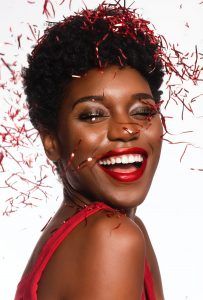 Zoom Makeup Hacks
Is your family party going online this year, or do you work from home? Try bold makeup looks to avoid looking washed out on camera. Think contouring, dramatic lip color, and smoky eyeshadow. You may even want to try some false eyelashes.
Trust us, while going bolder may feel a little heavy-handed in real life, it looks amazing on camera. If you ever feel like you may have gone too far with your makeup, snap a selfie to check how the camera sees you and adjust from there.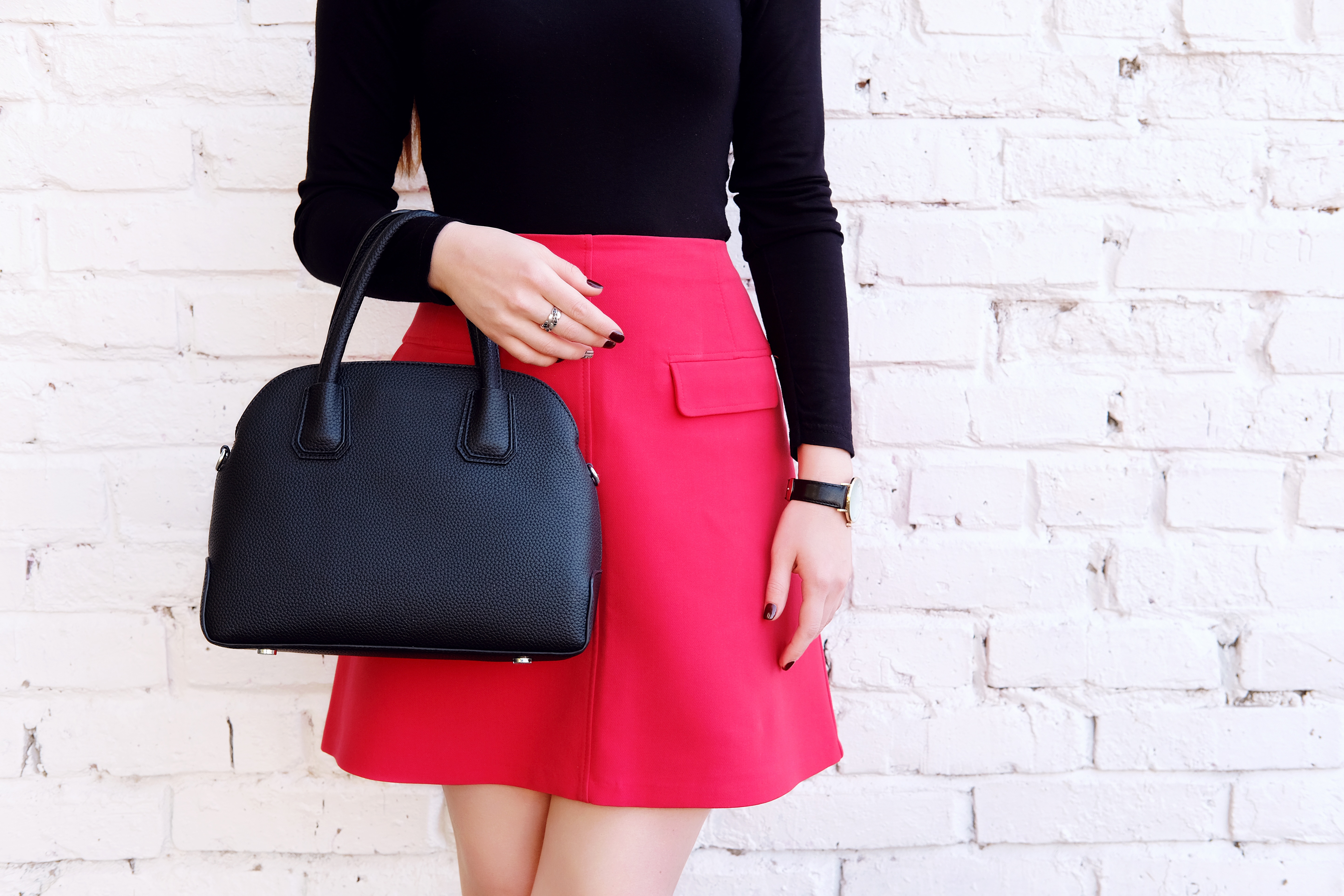 Cozy and Chic
Staying home to social distance this year? There's no reason you can't be cozy and chic at the same time! Try pairing your favorite comfy sweater with a cute skirt, or some fun jewelry. We've even seen some adorable 'ugly holiday' sweaters that pair nicely with just a pair of dark jeans. This is because dark colors almost always make an outfit look more classic or modern. Play around and find a look you can feel comfortable and stylish in this season!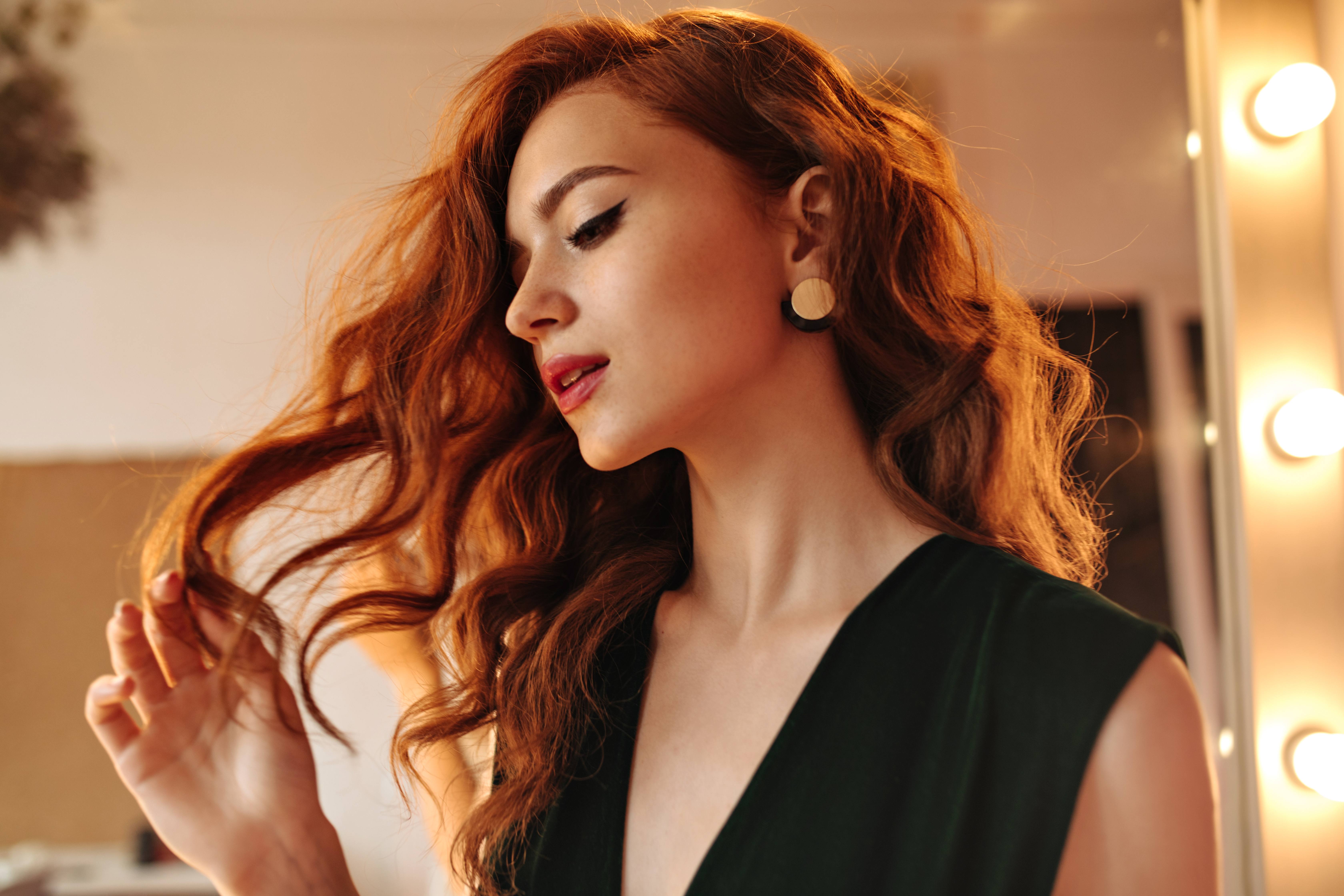 Don't Be Afraid to Dress Up
On the flip side, don't be afraid to dress up for the holidays, even if you're not going out! Social distancing may be putting big parties on hold, but there's still something to be gained from dressing up anyway. It can help give you some sense of normalcy if you usually go out this time of year.
Plus, it is a huge confidence booster to make yourself feel glamorous! Try putting on your favorite party dress, and curl your hair in big waves. A touch of red lipstick is also always a great idea.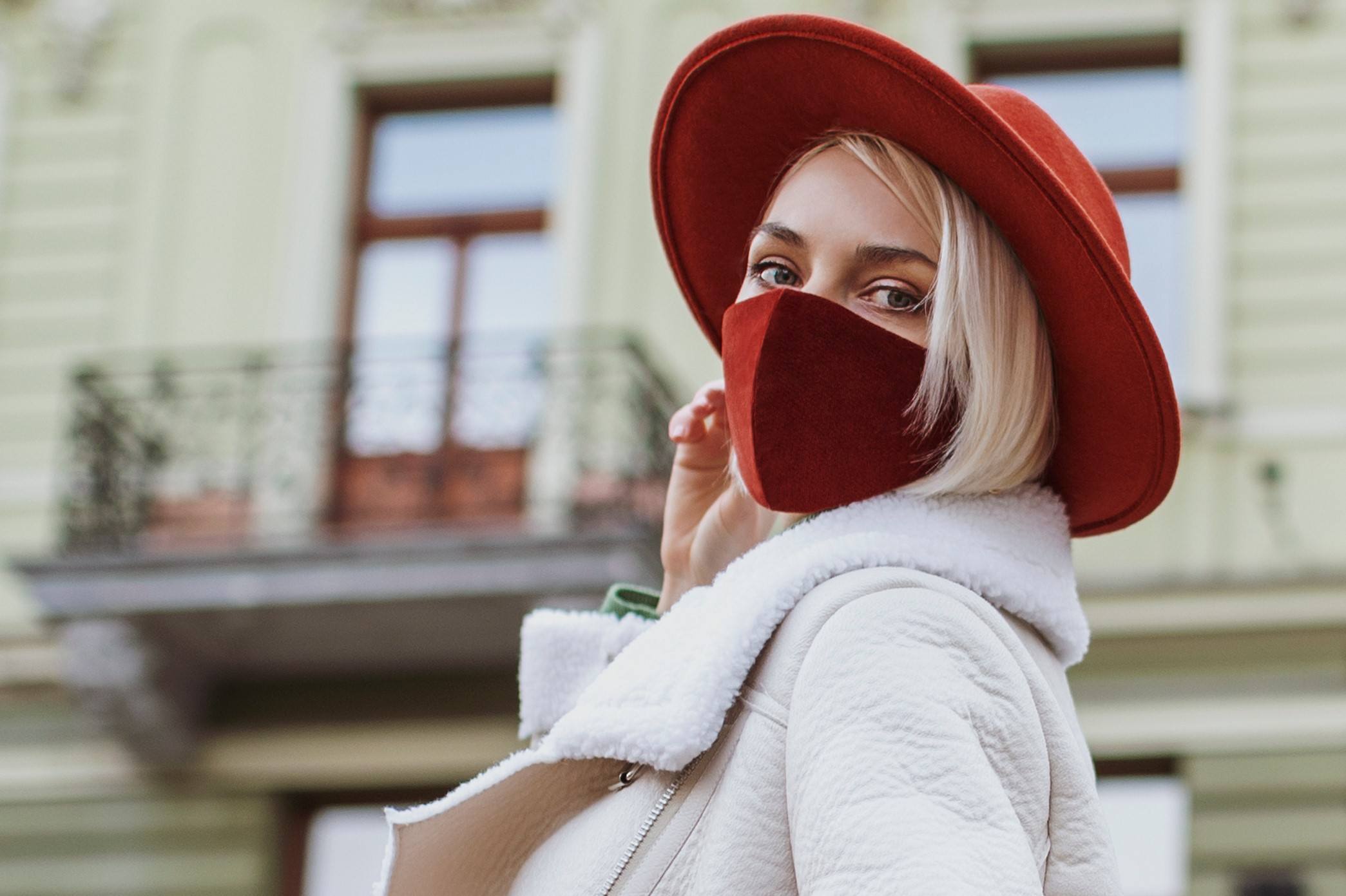 Make Your Mask Part of the Outfit
If masks are required in your area, try and make your mask a part of your outfit! Sometimes those basic light blue disposable masks can clash with your outfit and be a bit of an eyesore. You can usually find plain black masks on Amazon or even Costco. Since black tends to recede from sight, black masks are usually better than the light blue. Even better, though, is to make your mask purposeful! Shop around and find a few that have cute patterns or that you can coordinate with your looks this holiday season.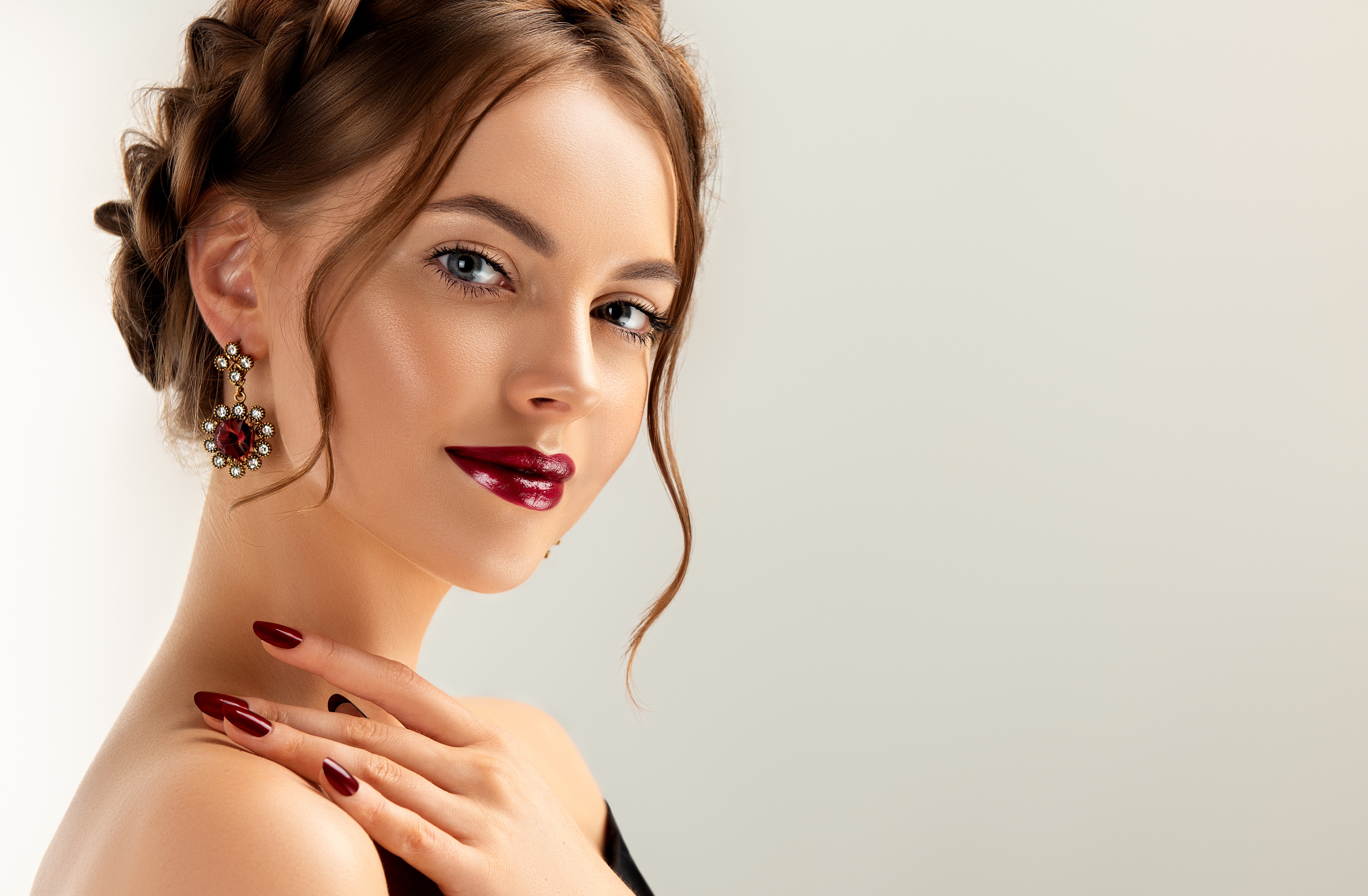 Face Framing Pieces
If you'll be connecting with your friends and family by video this holiday season, we recommend either wearing your hair down or an upstyle that leaves out some face framing pieces. Upstyles are gorgeous in person when you can be seen from all angles. If you'll mostly be seen from the front, though, sometimes upstyles can make you look like all your hair has disappeared! Avoid this by leaving out some pieces just around the face. These pieces also draw attention to the golden triangle at the center of your face!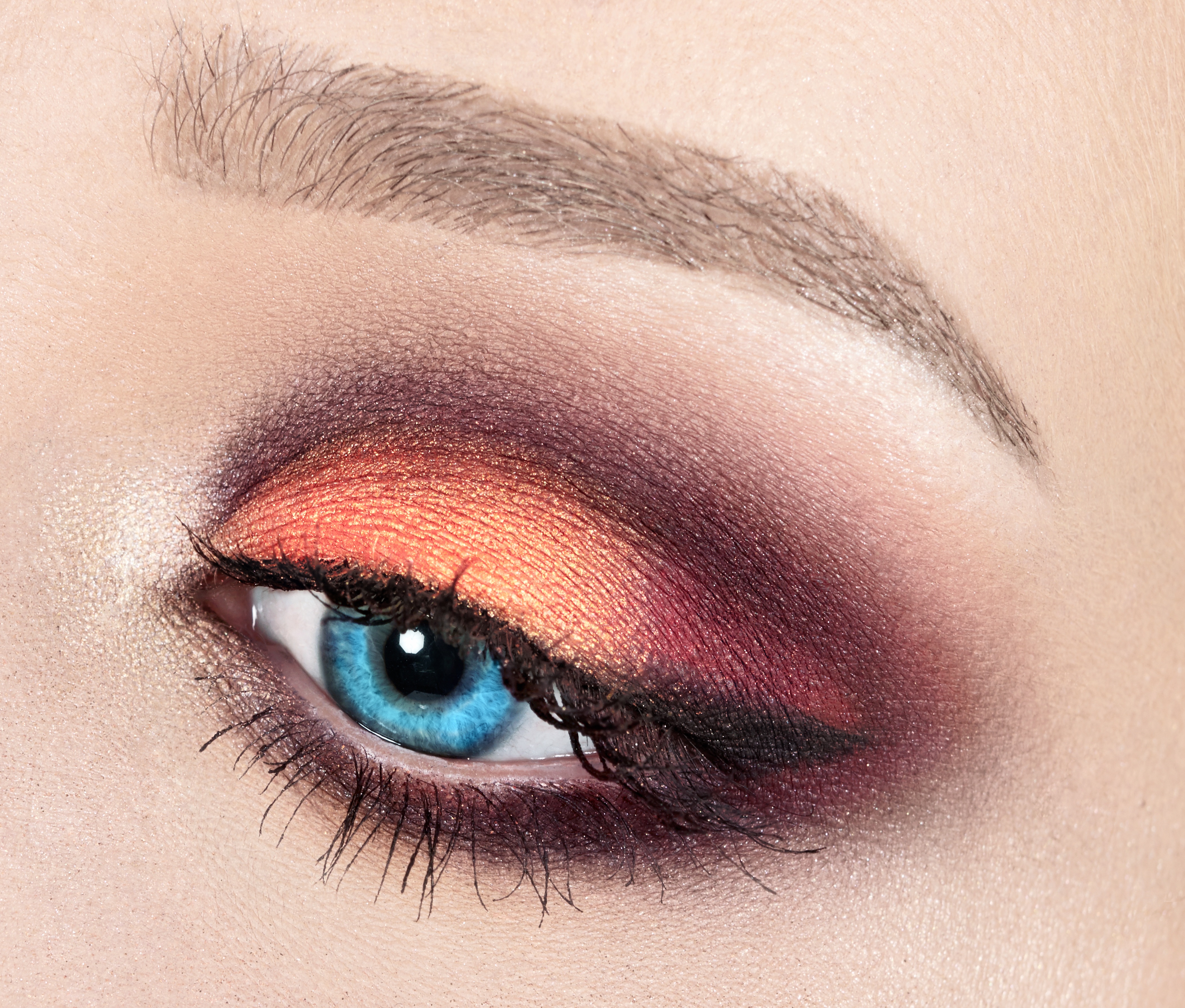 Merry and Bright (Eyes)
Bright eyes make your entire face look brighter. Here's how you can hack getting those bright, white Photoshop eyes in real life—try using a blue or violet tinted eye drop. It counteracts any yellow that may be in your eye, and even helps with redness if you're a little tired. Just be sure to hold a paper towel under your eye while you're applying—sometimes you can dye your skin slightly blue if you're not careful!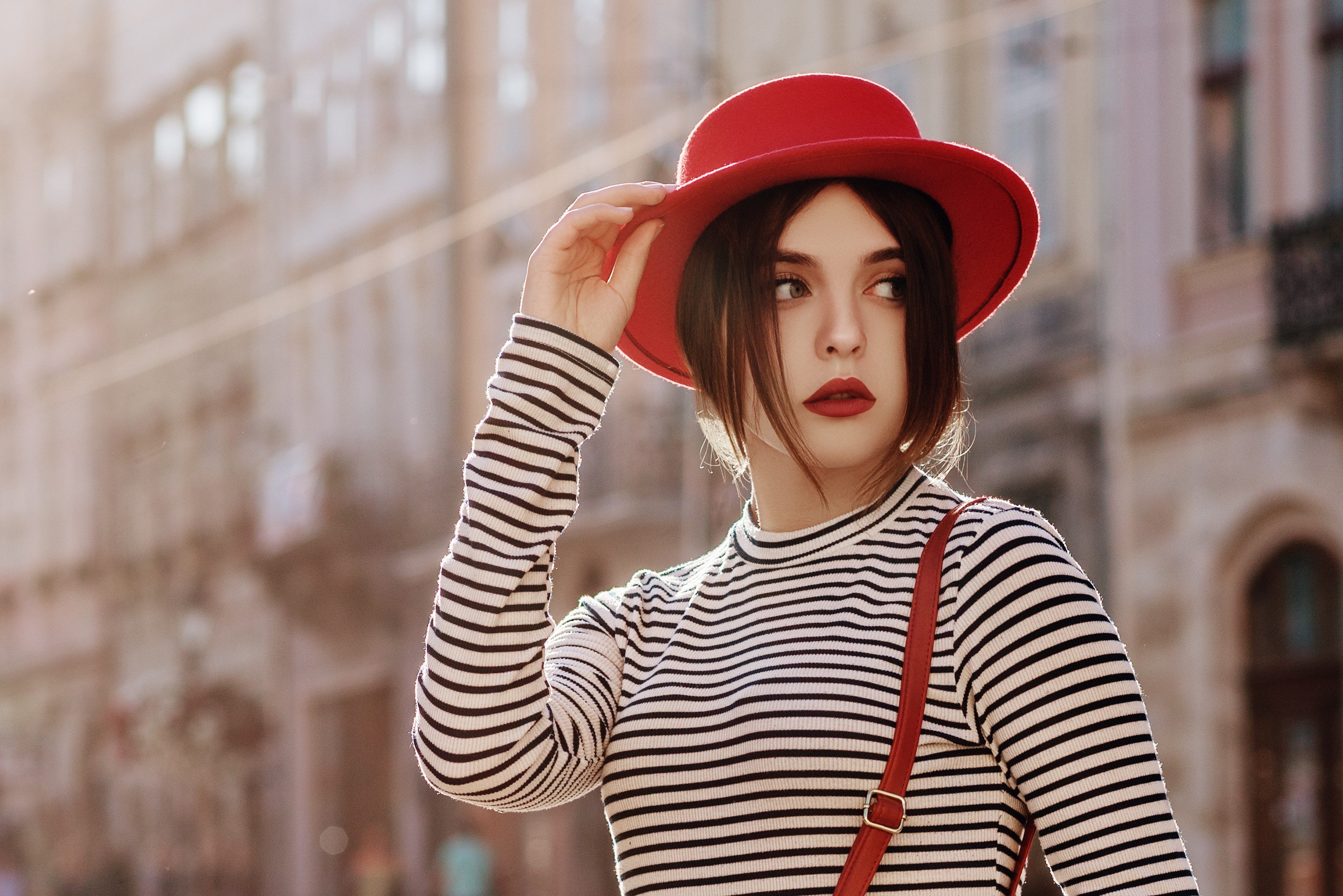 Bold Patterns
This tip is also for those who will be spending their time either mostly in videos or photos. Small patterns typically get lost on camera, and can turn into a kind of optical illusion. To make sure the camera sees your outfit properly, go for bigger, bolder patterns. Think more widely spaced stripes, chunky designs, or even just a plain colored sweater. Again, if you're not sure if your pattern is too small, have someone snap a quick photo of you to find out what the camera sees!
Come to Phagans
If you love all things beauty, check out our programs at Phagans School of Hair Design. We would love to help you turn your passion into your dream job! Or, if you're in need of a style this holiday season, make an appointment and come see us at our student salon. To keep our salon safe, all clients will be asked if they are showing any signs of COVID-19 and must wear a mask inside the building. Learn more about how we are keeping Phagans safe here. Happy holidays!