March 30, 2018
If you're reading this, it probably means you've decided to follow your dreams and go to beauty school. Congratulations! That is a big step toward achieving your goals. Beauty school can be a great opportunity to grow your artistic abilities, learn new business skills, and improve your career outlook. Now that you've decided to go to beauty school, you may be wondering what to do next.
It's time to get ready for school! At Phagans School of Hair Design, we want to help you start on the right foot. Use our beauty school starter guide to put together the perfect back-to-school package!
Let's get started!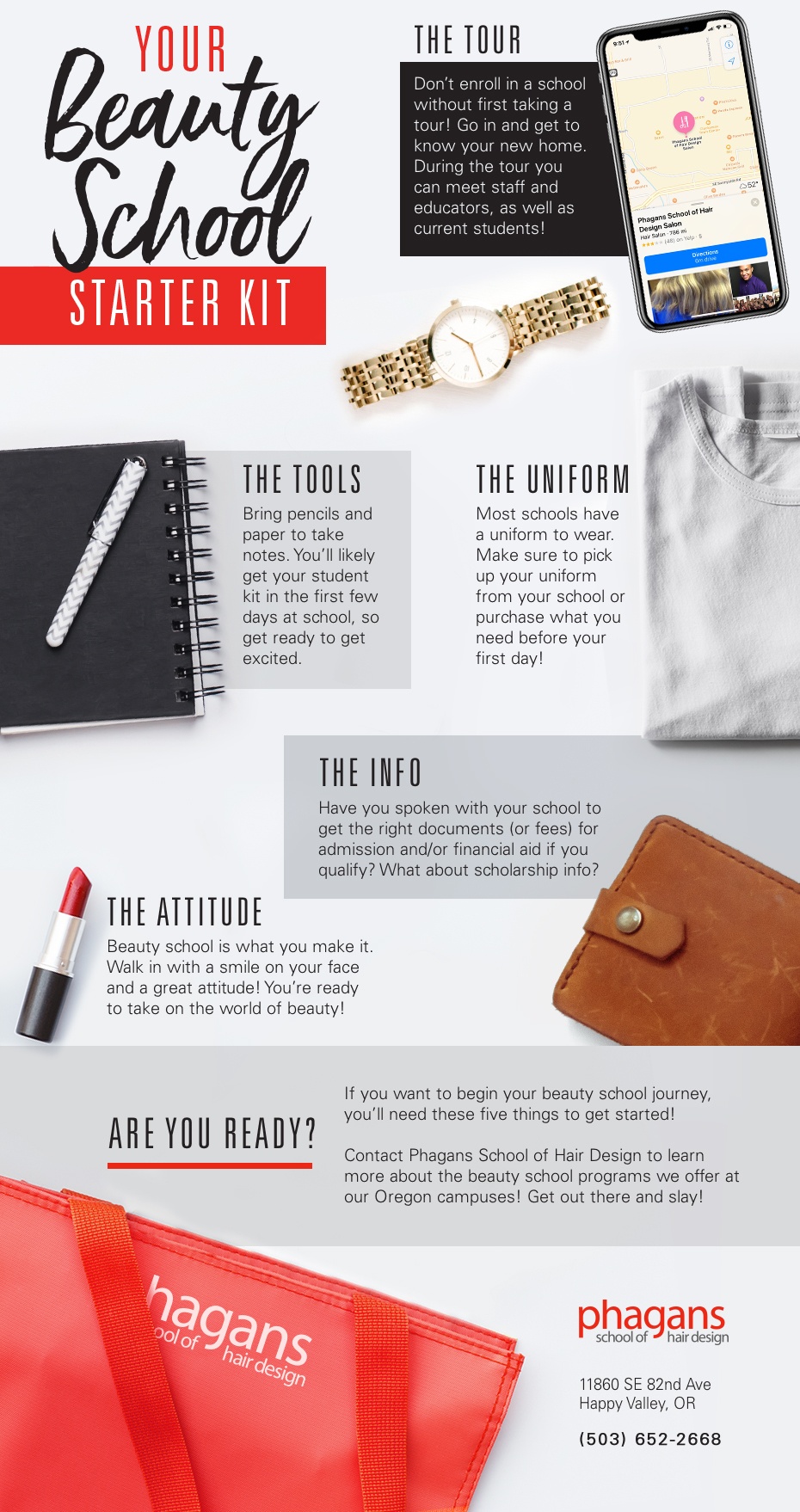 Schedule A Tour
It's important to find a beauty school that is a good fit for you. One of the best ways to see if you vibe with a beauty school is to take a tour. During the tour, you can:
At Phagans, we believe a tour is an essential part of choosing a beauty school. If you are interested in one of our programs, schedule a tour of our campus! We would love to help you take your first steps into the world of beauty.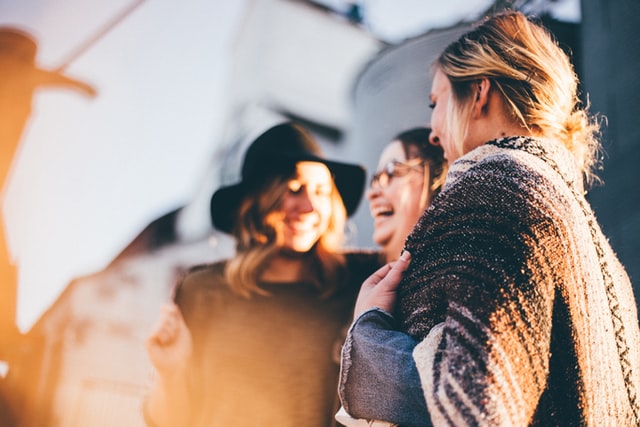 Gather Information
If you've found a beauty school and taken a tour, it's time to gather some information. A great way to learn more is by talking to an advisor at your school. If you don't know what questions to ask, here is a list to get you started:
What forms or documents do I need?
Do I qualify for financial aid or scholarships?
What makes your school unique?
What is the best way to study and practice?
How can I begin building a portfolio?
Try not to feel nervous about asking "too many questions". It's your future, after all, so it's good to be informed. Getting all the information you can before starting beauty school can help you hit the ground running!
Looking for other ways to get yourself ready for your first day? Read our blog on fitting in at a beauty school.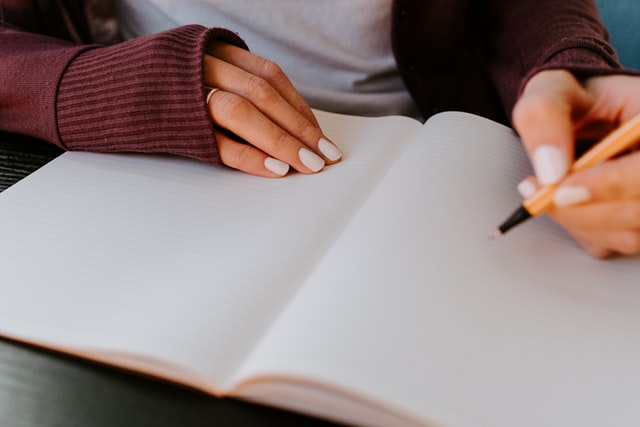 Get The Tools
Most beauty schools are a combination of classroom and hands-on learning. In your classes, be sure to bring something you can take notes with. Whether it is a computer or a notebook, it's important to jot down the foundational knowledge you learn in class. Your notes can help you study for exams and develop your skills.
You will probably receive your student kit once classes start. These kits differ depending on the program you're in. Kits usually contain all the tools you need to practice your new skills. This can give you great hands-on experience that you can use in your future career.
To learn more about student kits at Phagans School of Hair Design, feel free to reach out!
Be Confident
Having a few back-to-school nerves is totally normal. Beauty school can be a wonderful experience, especially if you feel confident in your ability to learn and grow. However, we all need a confidence booster now and then. Here are a few tips to help take on your first day of beauty school:
Write down all the things you've already achieved.
Create some goals to help motivate yourself.
Talk yourself up in the car or at home.
Make a list of what you're good at.
We want you to walk into your first day of beauty school with a smile on your face. You're taking a big step, so you have every reason to be proud of yourself.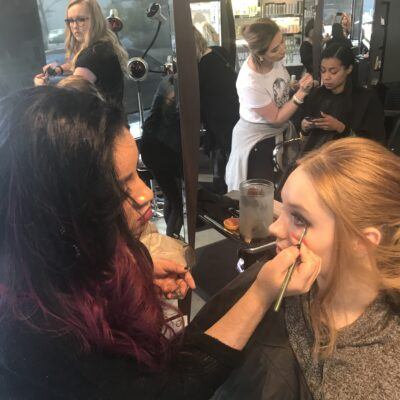 Ready To Start Your Journey?
Your beauty school experience can be an exciting stepping stone toward your dreams. At Phagans School of Hair Design, our goal is to help you succeed. We want you to get the confidence and skill you need to take on the beauty world.
If you want to learn more about enrolling in one of our beauty school programs, contact us! We would love to get to know you and help start your journey.
*Financial aid is available to those who qualify.