March 30, 2018
If you've made the decision to follow your dreams by going to beauty school, now you may be wondering where to start. Beauty school is a great opportunity to stretch your artistic abilities, learn new business and marketing skills, and improve your career outlook. If you've explored schools and completed the enrollment process, now you can focus on what you need to get ready.
Just like you would prepare for any other life-changing decision, preparing for beauty school means gathering new materials and building a plan to meet future goals. As a new student you may not know the best tools for success yet. Use our beauty school starter kit to put together the perfect back-to-school package!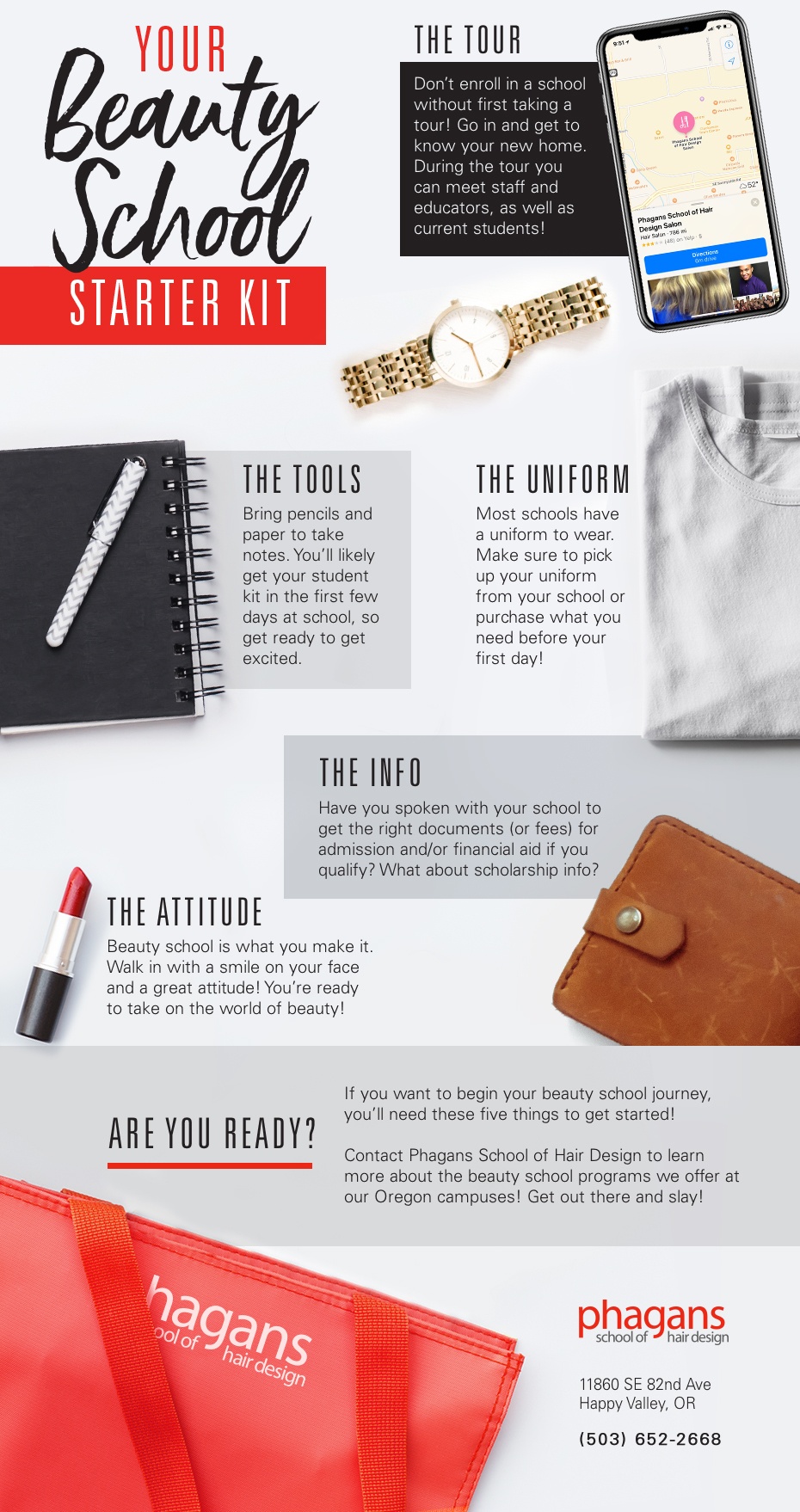 Are You Ready to Begin Your Beauty School Career?
You've already made the leap and decided to further your education. You've got the attitude, the uniform, and all the materials. After putting together your starter kit, you should be feeling a little more confident about taking the next steps. But having a few back-to-school nerves is totally normal. Are you ready to face the adventure of beauty school?
Ask Questions
Go over some questions you might have with your advisor as you begin the semester:
When can I expect my first clinical exam?
What is the best way to practice?
What's the best way to study outside of class?
How can I begin building a portfolio?
Plan Ahead
It never hurts to plan early! Be sure to meet with our advisors to discuss your options after graduation. Knowing your plan for the future can also help when selecting programs later on for further education.
Looking for other ways to get yourself ready for your first day? Read our blog on fitting in at a beauty school.
Once you've done the research and prepared, your beauty school experience can become a stepping stone to your future dreams.
Ready to Start Your Journey?
Contact Phagans School of Hair Design if you want to learn more about enrolling in one of our beauty school programs! If you haven't already filled out the Free Application for Federal Student Aid (FAFSA®), take some time to learn about financial aid and what you may qualify for. Financial aid is available to those who qualify.
;
For important information about the educational debt, earnings, and completion rates of students who attended this program click for our Clackamas report.