September 9, 2022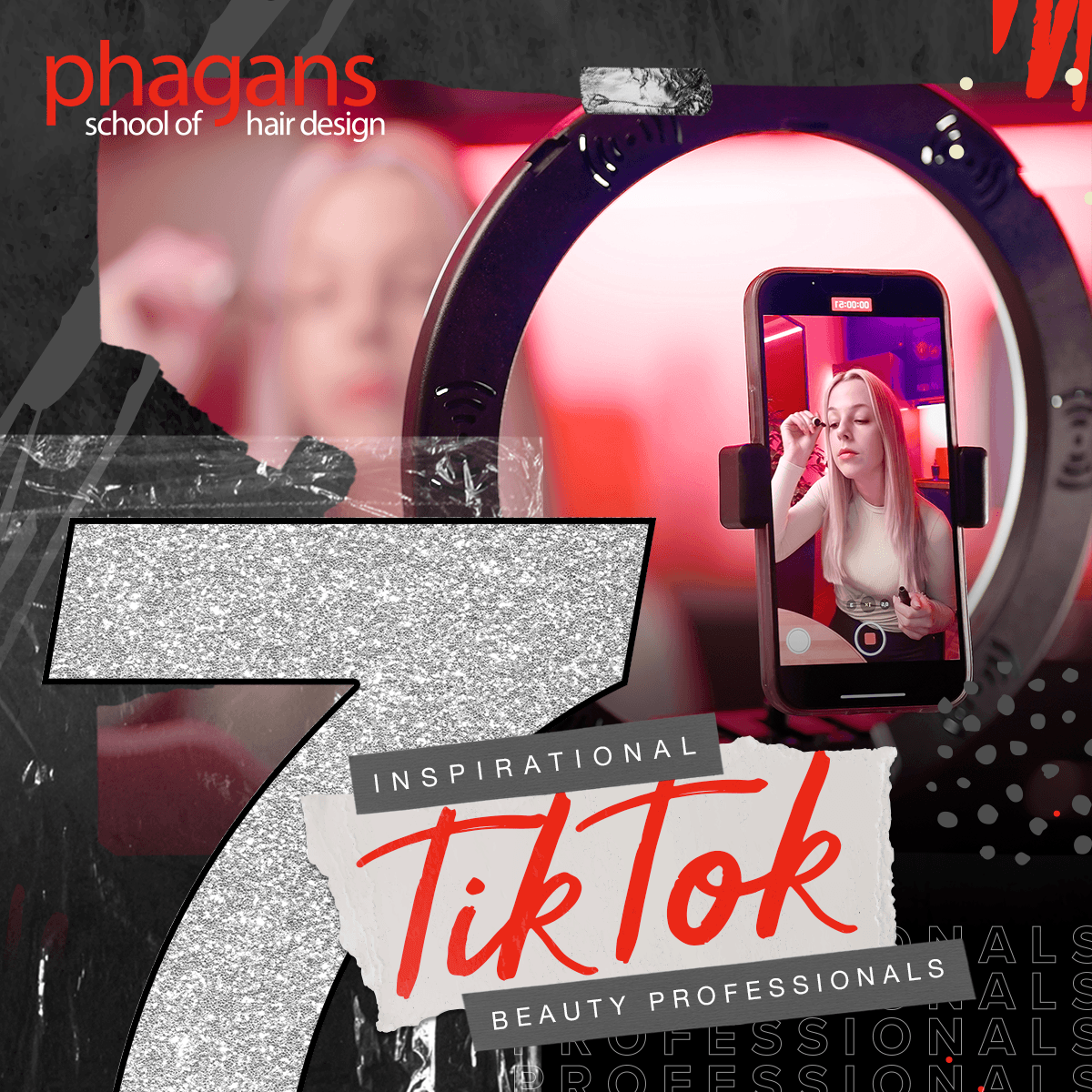 TikTok can be the place where you go to kill some time, or it can be where you find inspiration! The beauty industry is constantly evolving, so keeping up with the trends can be a little tricky if you don't know where to look. We have compiled a list of 7 TikTokkers in the beauty industry that will keep you in the loop for all things hair, skin, and nails. Be sure to follow accounts that post what you are passionate about so you can always keep the inspiration flowing!
@mama.styles– Diana (Follower count: 176.1K)
Diana from Draper, UT (better known by her handle, @mama.styles) is a Utah-based stylist and educator. She focuses on hand-tied extensions, and even has her own in-house inventory of extensions! When scrolling through her feed, you can expect to see hair transformations, cuts, colors, and a lot of extensions.
@siiriparkss– Siiri (Follower count: 3.5M)
If you love relatable content about the life of a hairstylist, you will love Siiri's TikToks. She tells stories about day-to-day client interactions, and has her followers waiting to hear what crazy story she will share next.
@daniellemarcan– Danielle (Follower count: 3.1M)
UK-based makeup artist, Danielle, posts tutorials perfect for any occasion. Whether you are wanting to learn how to apply a new eyeliner style or figure out which lipstick has the best consistency, Danielle is your girl. Her 3.1M followers keep up with all the latest makeup trends and tricks.
@mattloveshair– mattloveshair (Follower count: 1.3M)
One thing that can be noticed from his handle (@mattloveshair) is that Matt does, in fact, love hair! This New York City stylist showcases tips and tricks on how to achieve the perfect blowout, product recommendations, and testing out hair hacks. His long locks are admired by over 1.3M followers, as he tests out all of these products and tricks on his own hair.
@wiamxa– Wiam (Follower count: 274.3K)
Wiam is a London-based influencer, who shares her hair care routines, braiding tutorials, and hair styles for natural curls and textured hair. She helps her followers find love for their hair by posting product recommendations and hair hacks for all women of color.
@charlotteparler– Charlotte Palermino (Follower count: 357K)
As stated in her bio, Charlotte Palermino really is "your skincare fairy godmother!" She posts skin care tips and products from other countries to help her followers find what works best for their skin type. Charlotte is a licensed esthetician and simplifies explanations about what ingredients are in your skincare products.
@zacrylics– Zara (Follower count: 347.7K)
Zara, a London-based nail tech, shares tutorials for intricate nail designs for her followers. She provides tips for nail artists to improve their artwork and shows how different acrylic formulas can be applied. Zara specializes in acrylic application and provides unique inspo for anyone's next trip to the nail salon!
For anyone in the beauty industry, TikTok and other social media platforms can be extremely helpful when building your book of  business.  Want to read more about building your brand on social media? Check out  our blog post, "How to Build Your Beauty Social Media Accounts". If you want to start your education to become a licensed beauty professional, contact our awesome admissions team today!