August 1, 2022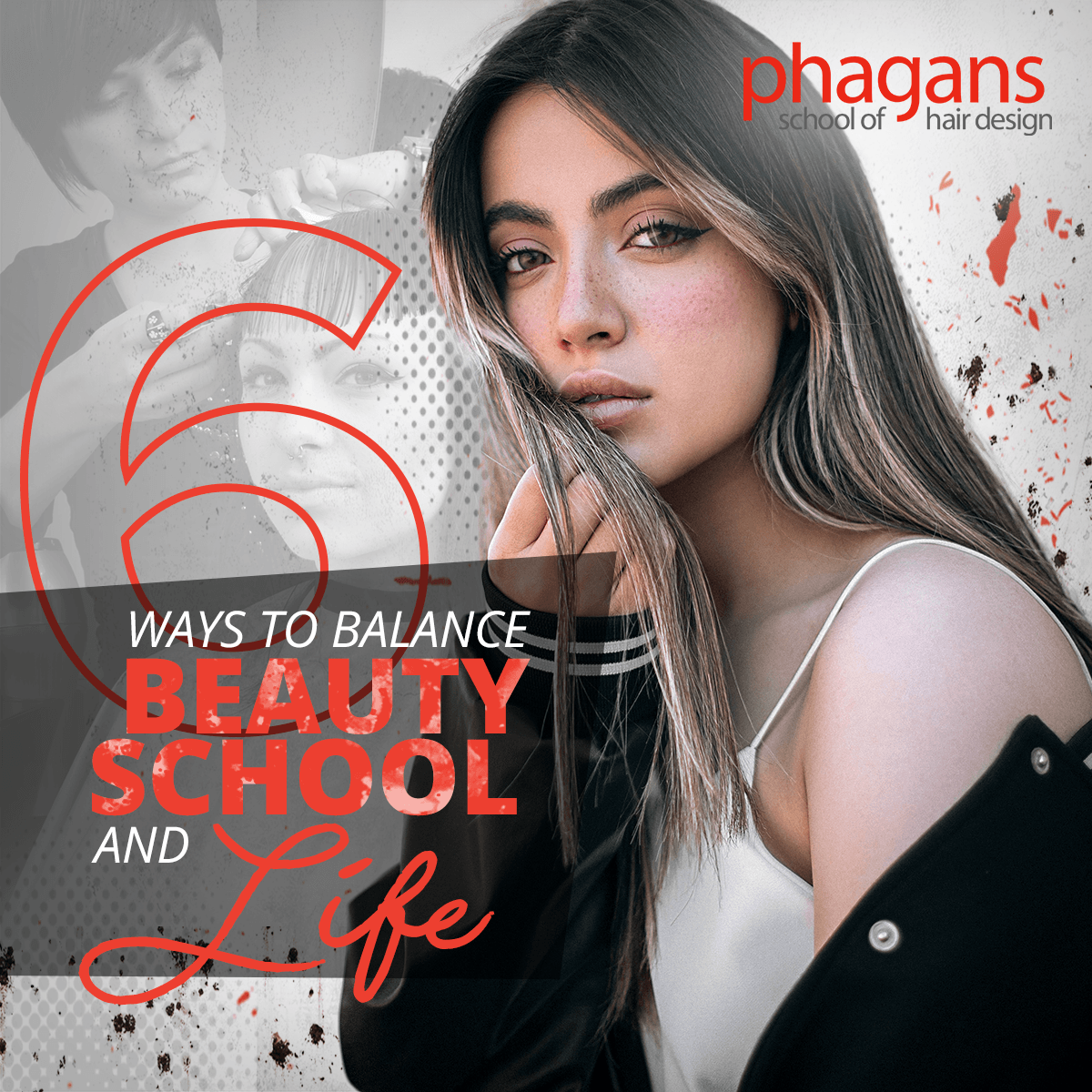 If you've just started your beauty education, you're most likely still adjusting to your new schedule. Oftentimes, having such a busy routine can overwhelm and leave you feeling stressed. While stress can be healthy for you, too much drains you. If you're feeling the newfound stresses of beauty school vs. life, keep reading to discover how to balance the two!
1.Create a Schedule
As you add beauty school to your life, it can feel overwhelming knowing how much you have to do. That's why we recommend creating a schedule to help balance everything going on in your life. Many people find that seeing everything laid out before them helps to manage time better, and ease stress as there is a time and place for everything. There are so many methods, apps, and calendars out there to help keep a schedule. Find what works for you and stick to it!
Daily Routines
A daily routine is similar to a longer schedule, but instead focuses on repetition. They can help you keep track of time and check things off your to-do list. You'll know what you have to do, and when you have time to do it each day. Your busy schedule will seem less busy when you stick to a routine!
2. Go Easy on Yourself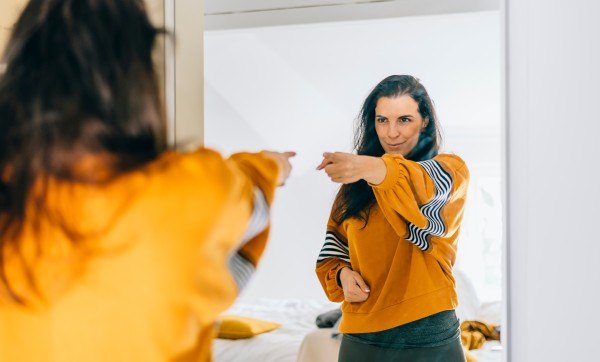 You're human, and humans aren't perfect. We know life can often make us feel inadequate or that we aren't reaching our potential. We often compare ourselves to others and their success. But remember that you are enough just the way you are! Your best is all that you can give, and even with your best efforts, sometimes things just can't get done. It's important to understand that you can't do it all every single day. And that's okay! Remember that some days will be harder than others – so keep trying, put in your best effort, and learn to be okay with whatever outcome follows.
3. Get Some Rest
Sleep is so important! Adequate sleep is crucial for your mental health. If you are staying up late trying to complete an assignment for beauty school, chances are you won't perform as well as a classmate who is on top of their sleeping schedule. Your sleeping habits can have a huge impact on your performance in school and life's responsibilities. Lack of sleep can cause higher stress, eventually resulting in burnout. When scheduling your day, consider the time you will go to bed and the time you will wake up. It may sound silly, but if you actually schedule in your sleep it will become a priority. A good sleep schedule will leave you feeling refreshed and ready to take on your busy life. Show yourself some love by getting at least 7-9 hours of sleep a day!
4. Stay Active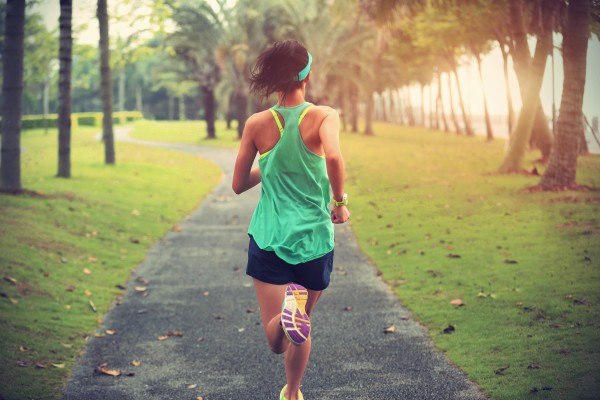 Exercise can make a huge difference in your day and help you to have more energy, motivation, and concentration when completing your daily duties! It can also improve mental health by reducing anxiety, depression, and negative mood. Just 30 minutes of some sort of physical activity a day can benefit you. Find something you enjoy doing and stick to it! Sign up for a cycling class, take a walk around your local park, or join a recreational sports team–the opportunities are endless! You don't have to go crazy, but by staying active, you can feel ready to take on challenging tasks and conquer your day! 
5. Look on the Bright Side
If you've chosen to study beauty, chances are you enjoy it at least a little bit. It's okay to have fun, both in school and outside of it! Don't work too hard and leave yourself burned out. You should be enjoying your time right now, even if you are sometimes stressed. Find little ways to keep your days lighthearted and fun. Try to see the positive in everything, but understand that sometimes you'll have hard days. Often, these hard days make your good days even better. 
6. Prioritize Self-Care
Nothing will get done well if you are emotionally or physically drained, this is why it's crucial to take care of yourself. In beauty school, you'll learn all the ways to pamper your future clients, but you can't forget to pamper yourself! Some ways to practice self care are: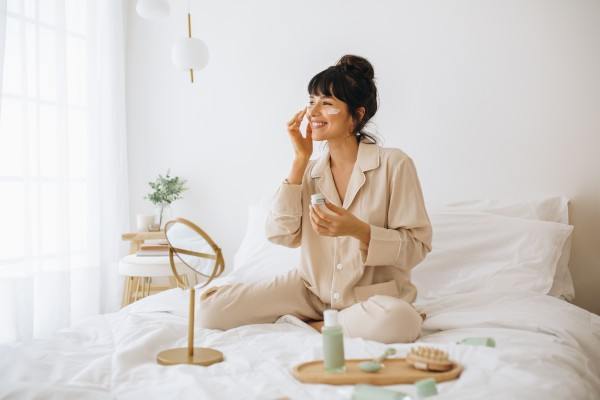 Spa night–facials, bubble baths, and fuzzy robes
Seeing the new movie of the week
Reflecting on yourself through journaling
Discovering new hobbies
Going on a (responsible) shopping spree
Spending time alone
Your hard work deserves to be rewarded. Find ways to treat yourself or spend time bettering yourself.
Put Yourself First
It's okay to have a social life! This can be a huge stress reliever for some people. It's important to find a balance between the two. If you ever feel pressured to accept an invite or are afraid of missing out, this is a good time to reflect on your goals and what your current priorities are! It's okay to say no sometimes. Just meeting your responsibilities at work, school, and home will be enough of a challenge for now–it's only temporary!
Find Your Passion at Phagans School of Hair Design
If you're interested in pursuing a future in the world of beauty, consider enrolling at Phagans School of Hair Design! We offer many different programs, including dual courses so you can start your life after school even faster.  Phagans is here to help you reach your full potential. We are dedicated to educating and training future beauty professionals. Contact us today for more information or to schedule a tour.