May 1, 2023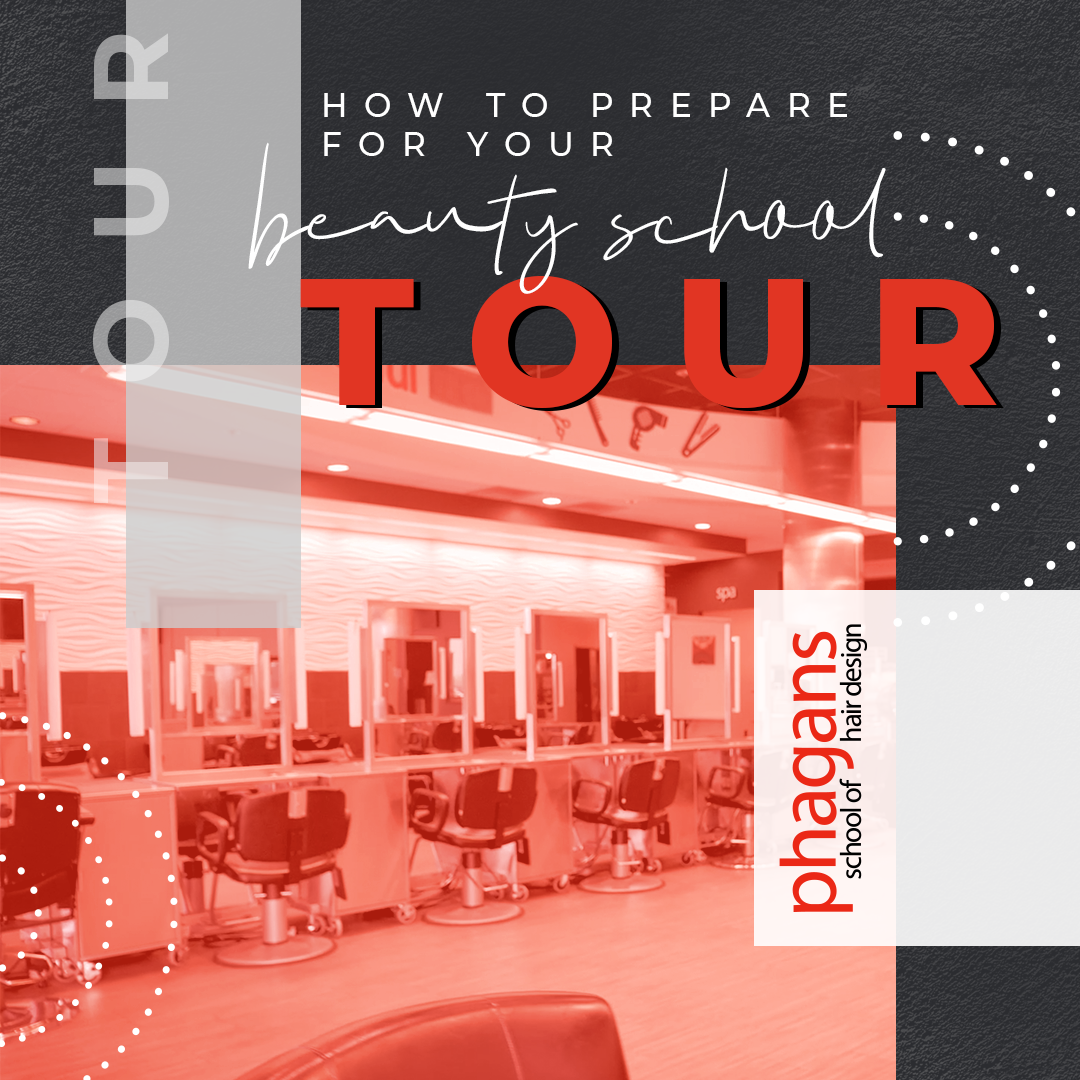 When choosing which beauty school to attend, scheduling a tour should be the first step. With so many options available, it can be overwhelming to decide which school will be the best choice for you and your goals. That's why taking a tour of your school choices is a crucial step in the decision-making process.
There are many benefits that come with a tour. Some of them being that it allows you to get a firsthand look at the facilities, meet instructors, and get a feel for the school culture. In this blog post, we're providing you with our top tips on how to prepare for your beauty school tour at Phagans School of Hair Design!
Do Research Beforehand
Before your tour, we highly recommend that you do your research! Check out our website, read reviews, and look at our social media. This can give you a good idea of what to expect during your tour and can even help you come up with questions to ask during your visit with us.
Dress To Impress
We don't expect you to dress up in formal attire, but it's always a good idea to dress to impress! They say that first impressions are made within the first few seconds of meeting someone. Dress how you want to be presented! And it's important to note that when you dress good, you feel good!
Arrive Early
We also recommend you arrive early to your scheduled tour! Arriving at the school a few minutes early can give you enough time to check in and get settled before the tour begins. This can also give you a chance to observe our students in action and see what a typical day looks like on campus.
Ask Questions
There's no such thing as too many questions on a tour! We strongly recommend that you ask any and all questions. This is your opportunity to learn as much as you can about our school and the programs we offer. Some questions you could ask are:
What is the curriculum like?
How long does the program last?
What are the start and end dates?
How much does the program cost?
What are the qualifications and experience of the instructors?
What types of equipment and supplies are available to students?
Are there any scholarships or financial aid options available?
What type of beauty services are taught in the program I'm interested in?
Bring A Notebook And Pen
It's a good idea to bring a notebook and pen so that you can take notes during your tour. Write down any information you learn so that you can reference it later! This is also a great place to write down the questions you have so that you don't forget them.
Bring A Family Member or Friend
This isn't required, however, we do recommend you bring a loved one for support! This is a big decision you're making and having someone there with you can help ease the anxiety. They can also offer an extra set of eyes and ears!
Get To Know The Instructors
During your visit, you may also have a chance to meet with instructors. We encourage you to take advantage of this and get to know them! Ask about their experience and what they like most about the program. They may also be able to give you some of their top tips on how to succeed in the program.
Follow Up After The Tour
Don't forget to follow up with any questions you may have that popped into your mind after the tour! Send an email or make a phone call to our admissions office and ask any additional questions that you may have. As we said, there's no such thing as too many questions and we'd rather you be over-informed!
Schedule Your Tour
Preparing for your beauty school tour is essential to making it a success as well as making an informed decision about your future! By doing all of these things, you can be well-prepared to make your decision about whether or not we are the right fit for you. Remember that this is an investment into your future, so take the time to make the right choice!
Are you ready to schedule your tour? Contact us today! We can't wait to meet you!