February 8, 2022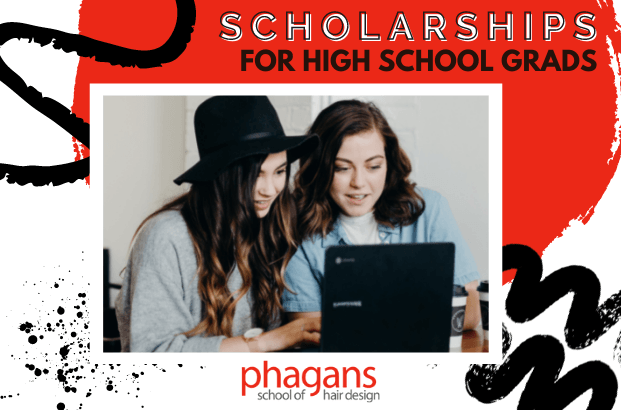 Graduating from high school is a big accomplishment, so if you've recently reached this milestone, congratulations! Now the next step is deciding which exciting path you want to take in life. Many high school graduates choose to attend college, but what if you're not interested in this traditional path?
Cosmetology school is a great alternative to traditional college that will allow you to pursue a future in the beauty industry. Depending on which program you pick, you can learn about makeup, skincare, nails, cutting and coloring hair, and so much more. Most students graduate from cosmetology school much faster than they'd be able to graduate from a four-year college. Exactly how long it takes to finish beauty school depends on whether you attend part-time or full-time, but it usually doesn't take more than two years.
If you're unsure how to pay for beauty school, we're here to help. There are many resources available to help students pay for beauty schools, such as scholarships and grants. Keep reading to learn more about scholarships and different types of financial aid for high school grads*!
Different Ways to Fund Your Beauty Education
You might be wondering about the differences between scholarships, financial aid, and payment plans. Let's go over all of that, then you can determine if scholarships are the option you want to pursue.
Scholarships
Scholarships are awarded based on academic merit or accomplishments. In most cases, they don't need to be repaid. Various scholarships are available throughout the year, and different students qualify for different ones. The Beauty Changes Lives organization is one of the most notable sources of beauty school scholarships in the U.S.—it has awarded over 600 scholarships to aspiring industry professionals since 2013.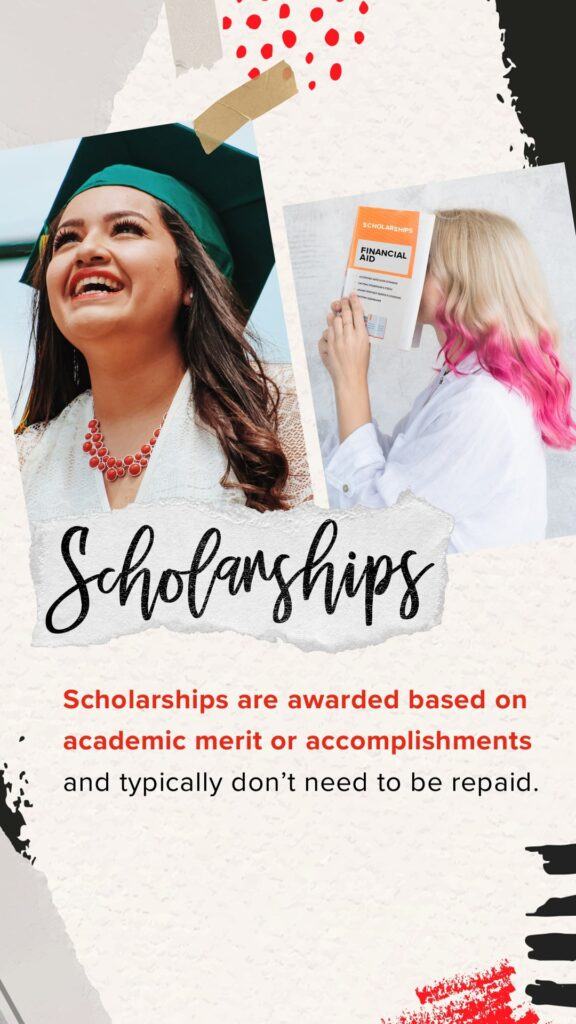 Financial Aid
Phagans School of Hair Design is a Title IV school, so we offer several financial aid options to our students. To find out if you qualify for financial aid, the first step is filling out a Free Application for Federal Student Aid (FAFSA®) form. After that, you'll find out if you qualify for any of these financial aid options:
Pell Grants – Pell Grants are given to certain students in dire need of financial assistance. They're usually given to students pursuing specific types of degrees or certifications (for instance, a makeup certification). To qualify for a grant, you might have to meet certain academic requirements, such as a minimum GPA. Like scholarships, grants are a great way to help pay for cosmetology school because they usually don't have to be repaid.
Direct PLUS Loans – Direct PLUS Loans are available to eligible graduate and professional students, as well as some parents. These loans have to be paid back.
Subsidized and Unsubsidized Loans – These low-interest loans can help students pay for beauty school, but they must be repaid. Subsidized loans do not require interest payments while you are attending school at least half-time and for the first six months after you graduate. Unsubsidized loans require you to pay interest throughout the life of the loan, even while you're still attending school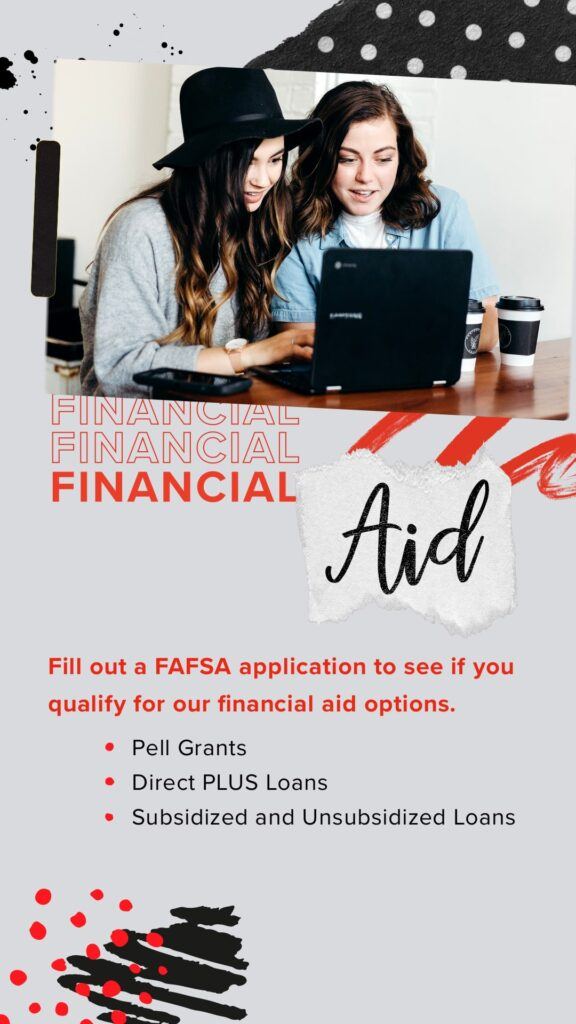 Payment Plans
Here at Phagans School of Hair Design, we offer payment plans to help students pay for beauty school. There are different payment plans depending on your financial situation, so contact our team for more information!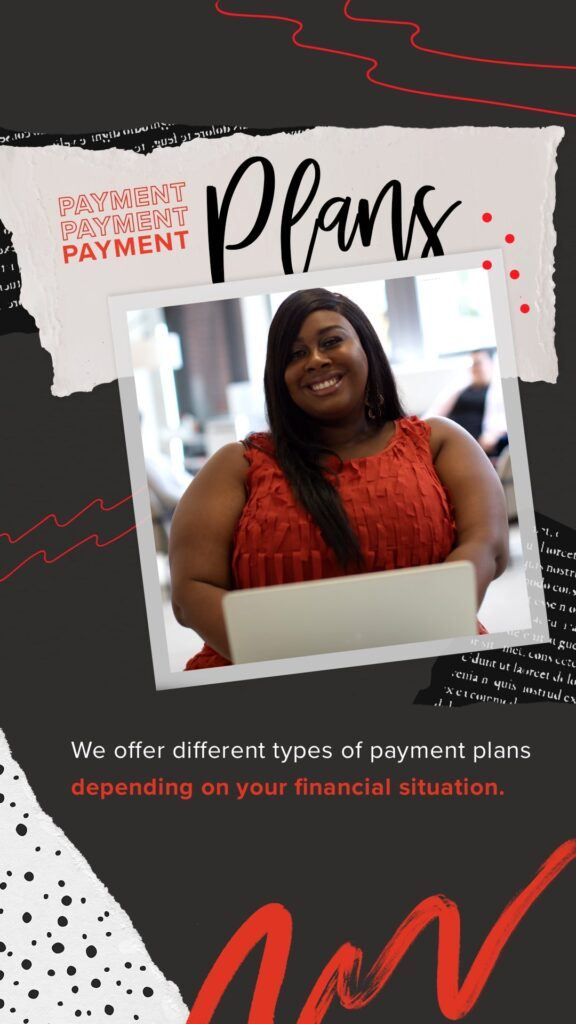 How to Apply for Scholarships
Research Scholarships You Might Quality For
If you want to apply for scholarships, set aside time to do some research. Start by searching online for "beauty school scholarships" or "cosmetology school scholarships." It might also help to include "2022" or the city and state you live in. Visit multiple websites to see if there are any scholarships you might qualify for, then move on to the next step.
Submit Applications by Their Deadlines
Once you find a scholarship you want to apply for, make sure to apply before the deadline. The earlier you apply, the better. There are usually numerous applicants for every scholarship, and they're only awarded to a certain amount of people, so applying early gives you a better chance of getting the scholarship! Some scholarships may require an essay or references, so make sure you allow plenty of time to complete your applications.
Consult with a Financial Advisor
If you get confused at any point while applying for scholarships, reach out to a financial advisor at the beauty school you're interested in attending. Financial advisors have experience in this area and can help the process go smoothly.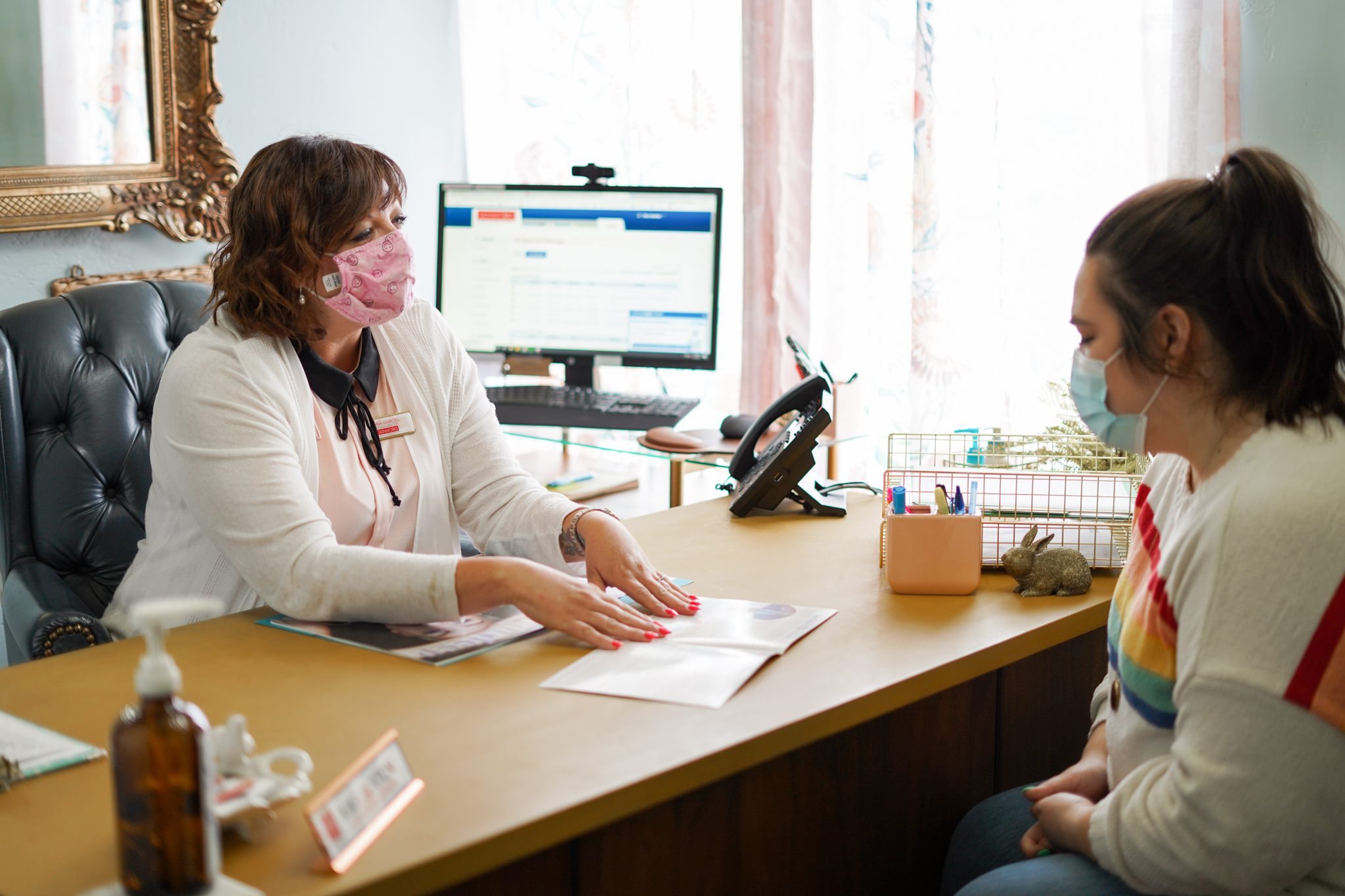 Our High School Scholarship
For the past 10 years, Phagans School of Hair Design has offered a scholarship for high schoolers looking to enter the beauty industry. Those who enter could receive $1500 for a full course, $1000 for hair or barbering, or $1000 for hair and nails or hair and esthetics.
If you're interested you'll need to complete an application form and submit the following:
A 200-word essay on "Knowledge is Beautiful"
Any work relevant to your application.
Your high school diploma or a GED obtained in 2022
If you're interested in this scholarship, reach out to one of our admission representatives!
We Can Help You Navigate the Financial Aid Process
The financial advisors at Phagans School of Hair Design are here to make the financial aid process as easy as possible. We believe that your financial situation shouldn't stop you from pursuing your dreams! If you have any questions at all about scholarships or other ways to potentially fund your beauty education, contact our team. We're located in Clackamas / Happy Valley, OR and have plenty of experience helping high school grads navigate the financial aid process!
*Financial Aid is available to those who qualify.