January 26, 2021
Are you looking for a career that allows you to express your creativity, make an impact, or work for yourself? Barbering may be the perfect career path for you! Not only can this job be rewarding as you help others look and feel their best, but it can also help you find the freedom self-employment allows. In 2020, over one-third of all barbers were self-employed!
If you're not sure where to start with becoming a barber, we are here to help! Keep reading to learn everything you need to know about becoming a barber in Oregon:
1. Graduate from an Accredited Oregon School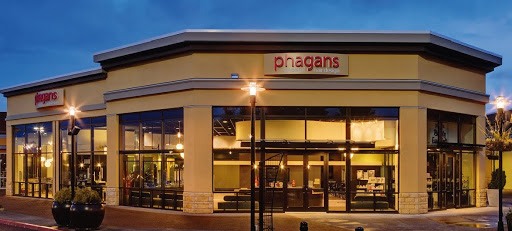 The first step toward becoming a barber is getting your education from an accredited school. The state of Oregon requires this education be a minimum of 786 hours with the following breakdown:
746 hours of barbering education, with 465 of those coming from practical operations (hands-on training)
20 hours of education related to Oregon state laws and rules
20 hours of career development training
At Phagans School of Hair Design, our barbering program meets these state requirements, and can be completed in as little as 6 months! This means you can be on your way to a new career in less time.
What Will You Learn?
Our curriculum is designed to prepare you to sit for the Oregon state certification exams. We also want to help our students become ready to work in a salon or barbershop environment after receiving the necessary certification. You will learn:
Hair sculpting or cutting
Sanitation best practices
Styling (wet and thermal)
Shaving
And much more!
If the idea of working a career that allows you to work with your hands and be creative sounds appealing to you, barbering could be a great choice! Avoid the typical office life and trade it in for the social, hip environment barbershops are known for.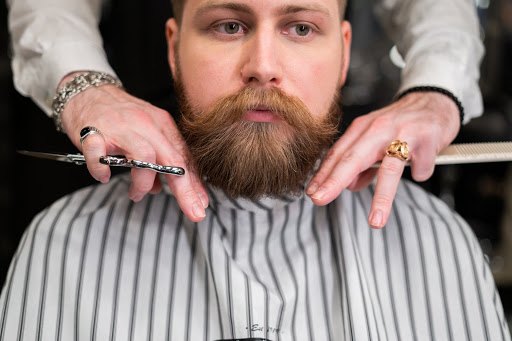 Tip: Take a Tour!
When choosing what beauty school you will go to, it is always a good idea to take a tour before enrolling. Taking a tour can help you get a feel for the school's environment and culture, as well as allow you the time to ask any questions you may need to be answered. To book a tour of Phagans School of Hair Design, click the button below!
2. Pass the Oregon State Exams
The next step to receive your barbering certification is to pass the necessary exams. In Oregon, there are three examinations you will need to complete:
Barbering Practical Examination: Your school will administer this exam, and you will need to submit proof of receiving a passing score to be eligible to take the Oregon written exam.
Barbering Written Examination: After passing your practical exam, contact the Oregon Health Licensing Office to get information about taking your written exam.
Oregon Laws and Rules Written Examination: Questions for this exam are taken from Oregon's health and safety codes, which you can find here.
On the day you take your examinations, you will need to bring two forms of acceptable federal, state, or local ID, one of which must have your photo. You can also expect to pay several fees related to certification on this day:
Verification of Licensure Fee (if using reciprocity)
Application Fee
Oregon Laws and Rules Examination Fee
Barbering Written Examination Fee
Certification Fee
Once you have passed your exams and paid the necessary fees, you can walk out the door with your barbering certification that day!
Already Licensed in Another State?
Are you already a licensed barber in another state? Under Oregon's rule of reciprocity, you can transfer your license from your state. You will just need to provide proof of licensure and pass both of the Oregon written examinations.
3. Begin Your Barbering Career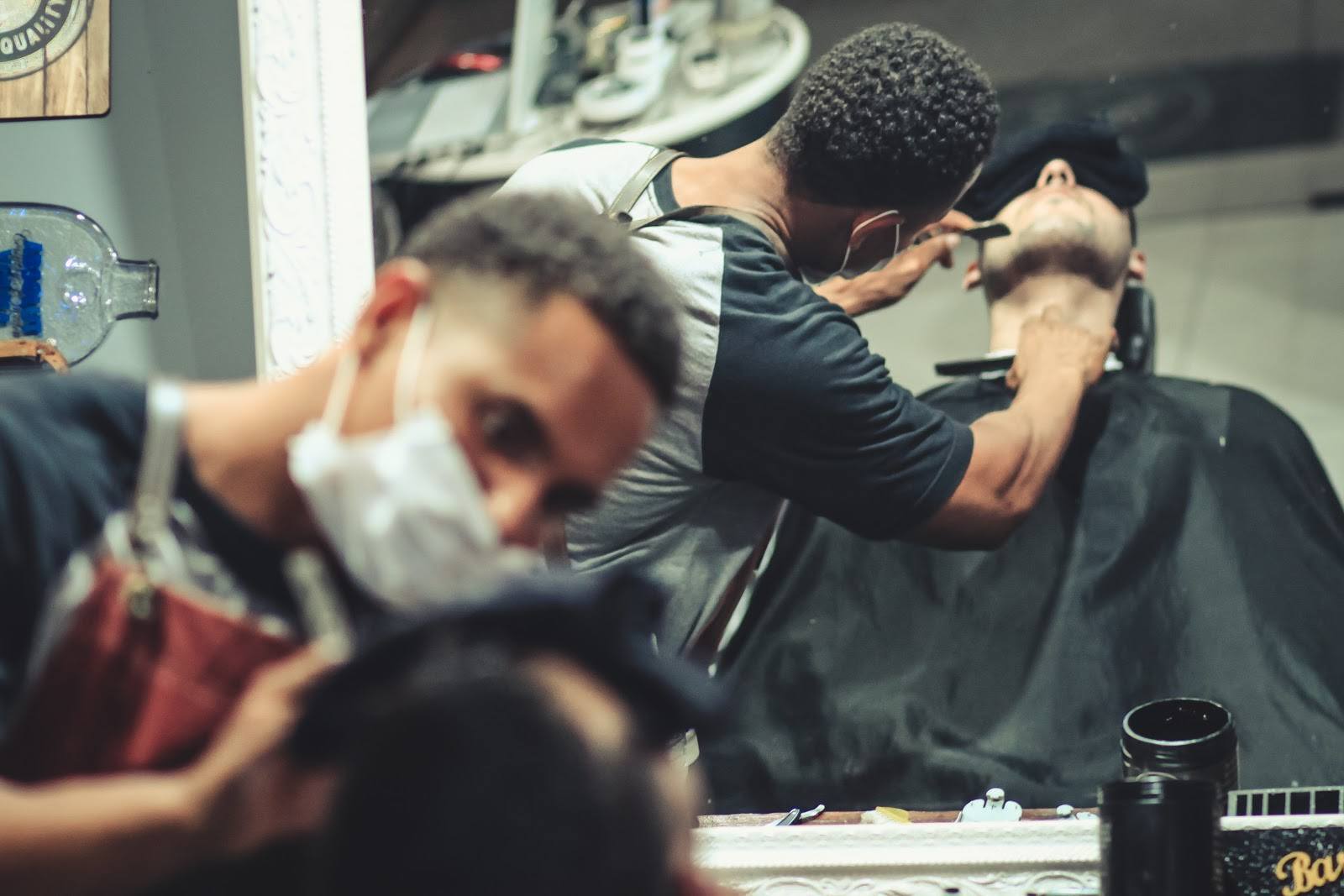 Congratulations! You have successfully graduated from an accredited school and passed your exams. You are officially ready to begin your barbering career! Explore different career options and pursue ones that seem interesting to you. You can be a
Barbershop Owner
Self-Employed Barber
Educator
Brand Ambassador
Platform Artist
And more!
In the beauty industry, the options are nearly endless. Whether you are a parent looking for a part-time schedule, an artist looking for a full-time career, or anywhere in between, you really can create a career that works for you and your life.
4. Renew Your Certification Biannually
The last thing to remember about being a barber in Oregon is that you will need to renew your certification biannually. Check the date on your barbering certificate to see what month it was issued. Renewal is due on the last day of that month two years after issue. So, if you received your certificate on July 15th of 2020, you will need to renew your certification no later than July 31 of 2022, and every two years after that.
Get Started at Phagans School of Hair Design
Are you ready to begin your journey into barbering? Get started at Phagans School of Hair Design! Not only can we provide you with all the necessary training you will need to sit for your Oregon state exams, but we also strive to help you know your worth and become a true professional. Fill out our form online today to learn more about our barbering program, or take a tour to see if our school may be right for you!