April 26, 2018
Are you ready for summer?
As the weather gets warmer you may be feeling the itch to update your look. Shorter hair, brighter color. Summer is the time for fresh, fun, and beautiful!
If a cut or color is on the horizon, we can help you build that perfect look. If you aren't quite sure what you want, we have some great ideas to help fuel your inspiration.
Color in the Dark
Originally introduced as the 'oil slick' look, this color creation features bright pops of jewel-bright color set against the dark palette of hair. Since its introduction, however, this look has evolved to embrace bright streaks and undercuts of color to create vibrant masterpieces against or dark and light.
What really makes this look work is the long lengths that allow for hidden streaks of color. It looks good braided, down, or in a twist– which makes it perfect for summer!
The Silver Bullet
https://www.instagram.com/p/Bh6tvfNn0uB/
This silver sheen has gone through a lot of evolution lately! We especially love this color when matched with a cut textured a-line cut; edgy, posh, desired. This cut and color combo takes our breath away.
https://www.instagram.com/p/Bh-6q7CBFbR/
If you want to add some character to your silver sheen, we love the streaks of pastel tones! Not only do they give a deeper depth to your silver, but they let you show your true self to the world.
Pair this look with longer lengths and be a trendsetter with the look that nearly everyone has contemplated– BANGS! Isn't it time you took the plunge and got the cut?
Pops of Balayage
https://www.instagram.com/p/Bh8MG3jDSzQ/
The blonde highlights of the '90s have been revolutionized with balayage looks that create a little bit of sun just in time for warmer weather.
If you aren't a fan of blonde, no worries! The balayage technique can be used for multiple hair tones and even feature jewel-bright color.
Get a Curl
https://www.instagram.com/p/BhvRAdXh99i/
Add that beautiful look to the curls and texture that have been in demand lately and you have a look that is sure to turn heads.
If you don't have natural curls like this beauty, don't worry! The perm has recently made a huge comeback. This texturizing process can give you the curls you want without the hassle of curling irons, rods, or even curling sets. We have never been so happy to see the perm make a return.
The Rose Bob
https://www.instagram.com/p/BhzD7TrA8lO/
Possibly one of the biggest hair color trends of the moment, the rose gold look is taking the color world by storm. Shown here in an elegant flat look, this color can be replicated in a balayage, with shimmering silver lowlights and more.
We have never loved rose gold so much, and this blunt cut bob is the perfect trend-setting combo.
Feeling a little inspired?
Have you found your perfect look? Or are you still in the decision phase? No matter where you find yourself on your hair color journey the students at Phagans School of Hair Design can help with both! We are ready to assist you in finding the perfect look, the perfect color, and helping you create this look in our student salon!
With two locations, you could be just steps away from beautiful hair, just in time for summer!
You can explore our locations, prices, and color options on our salon page!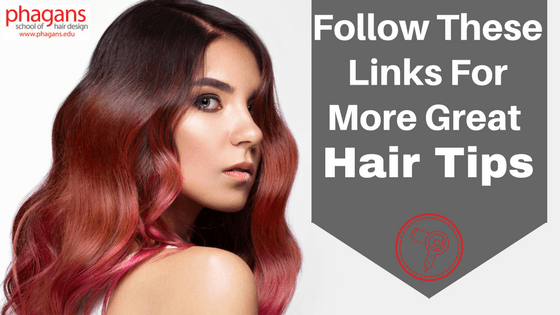 For important information about the educational debt, earnings, and completion rates of students who attended this program click for our Clackamas report.
All services performed by students in training under the supervision of licensed professionals.