April 23, 2018
You can help your facial hair grow faster with a combination of lifestyle, diet, and skin care changes. Facial hair has been trending for a while and shows no signs of slowing down. Growing a beard can be a commitment and many of our barbering clients* that desire a bigger, more burly beard often ask us for tips on how to grow their facial hair faster.
When growing out your beard, time can be all it takes, but if you are looking for ways to stimulate growth you can give your beard a boost with simple tips for faster facial hair growth. Find out how facial hair grows and get the tips you can combine together to get the growth you want.
How Does Facial Hair Grow?
Each man's face will grow facial hair at different rates based on several variables, including genetics, diet, protein intake, and even their lifestyles. Depending on which growth phase their facial hair is in, growth might take more or less time, too.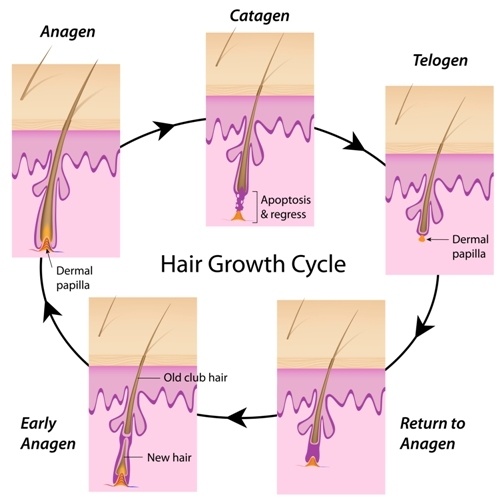 Hair grows in a constant cycle consisting of three phases:
Anagen – the active growth phase in which cells are dividing rapidly and new hair is being formed. Each person's hair growth is dependent on the length of time that this phase lasts.
Catagen – the transitional phase when growth slows to a standstill.
Telogen – a resting phase before growth begins again and when your hair begins to shed.
The anagen phase is the most crucial to for hair growth. Genetics can affect the fullness and patchiness of your facial hair, but it also plays a part in how fast your beard grows. Having the right combination of nutrients, rest, and protein can aid the cell production of your facial hair.
How Can I Get My Facial Hair to Grow Faster?
Time is Your Friend
This time lapse video is pretty cool. Watch this man's beard growth over the course of 100 days.
When it comes down to it, there isn't a secret weapon to get stubborn stubble to evolve into that manly mask of facial hair you crave. Resist the urge to shave. Patience and time are on your side, so apply the tips we've shared and just let it grow!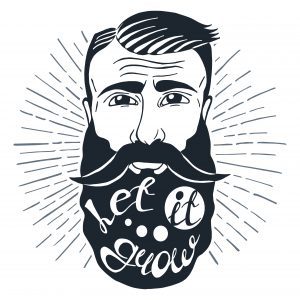 Is There More to Barbering Than Shaving Beards?
Barbershops are a great place to not only get groomed, but to talk with experts about growing a long and full beard. Barbers are trained to understand the three phases of hair growth as well as the basics for giving your facial hair the TLC it needs to avoid breakage or thinning. For more info about the other interesting things that barbers learn in school, click here.
*All Services Performed by Students Under the Supervision of Licensed Instructors.
For important information about the educational debt, earnings, and completion rates of students who attended this program click for our Clackamas report.