December 8, 2017
Phagans School of Hair Design has been around for 75 years. It has a long tradition of excellence. Each and every member of the Phagans team is dedicated to making the learning experience at Phagans fabulous for the students. The captain of the Phagans team is the owner, Barbara Climaldi.
Barbara has dedicated her life to making Phagans the best place for students to become beauty professionals. Here's a little bit more about her journey and what she does to help students thrive.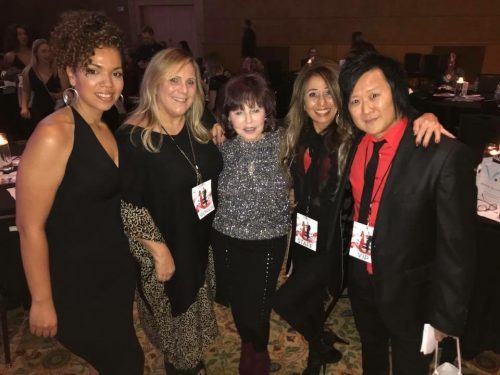 Barbara the Beauty School Boss
When it comes to beauty school, Barbara is no rookie. When she went to beauty school herself she learned everything she could. She put forth extra effort. She got her cosmetology license, then stayed at the school to continue learning. She worked in admissions, financial aid, and even became an instructor at the school she graduated from.
During her time working as a beauty school administrator Barbara was able to learn about all the different pieces that go into running a beauty school. Obviously this experience would come in handy when she became a beauty school owner herself. Now students at Phagans can benefit from all of Barbara's hard work while she attended and worked at a beauty school.
Mentorship
While Barbara was working and learning at the school where she was a student, the owner of that school became Barbara's mentor. As a mentor she helped Barbara build a career and get to where she is today. Barbara learned about the importance of having a good mentor and how big of a difference that can make.
Now that Barbara is a beauty school owner, she takes the time to talk to students. She wants to be there for them and make herself available to be a mentor herself. The success of her students is at the center of everything that Barbara does.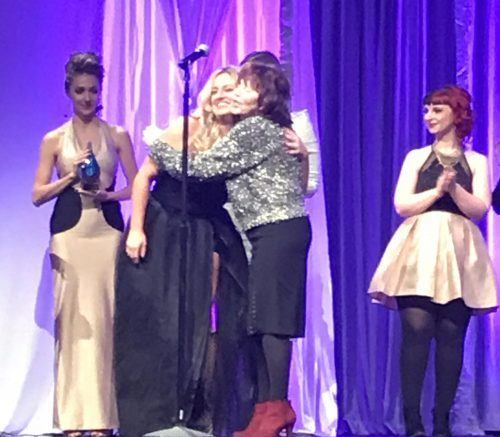 Student Success
Speaking of helping students succeed, when asked what her favorite part of working in beauty education is Barbara said, "I love to see students succeed. When they come to us they are very hungry for knowledge. When they get licensed and I see them out in the community, that for me is the biggest reward!" Barbara sees her students as people with amazing potential. She wants to help every student reach their full potential and achieve their dreams.
Culture
Helping students succeed is Barbara's mission. It's what she loves about her job. To help do this she tries to create a culture where students can flourish. Barbara said she strives to create "a culture of excellence in education. A very ethical culture. A culture that is supportive and fun. A culture that is helpful to our students."
This is a testament to how much Barbara cares about her students. She wants to build a culture that helps her students become beauty professionals and better people. She wants the students of Phagans to become more than beauty pros, she wants to help them be leaders of the beauty industry.
The Phagans Family
"Phagans is a family business." Not only do Barbara's two sons work with her, but every staff member is part of the Phagans family. Barbara said "Finding good staff is always a challenge." But once the right person is found, they become a Phagans family member.
Students are the other half of the family. When a student enrolls at Phagans they become part of a huge support system of teachers, mentors, and peers. Everyone works together to help each and every student reach their full potential. This family vibe is something that sets Phagans apart and something that Barbara strives to create.
Inspiration
Another thing that makes Barbara a great beauty school owner, mentor, and teacher to the students of Phagans is how she inspires. "You can achieve whatever you set out to do. All you have to do is believe it and work toward it and you'll achieve it." Barbara has seen the truth of this in her life and she wants each of her students to learn this life lesson! In the words of Eleanor Roosevelt, "The future belongs to those who believe in the beauty of their dreams."
See It. Believe It.
Want to see what Phagans is like for yourself? Schedule a tour of our school. A career planner will contact you, set up a time to show you around the school, and walk you through a day in the life of a Phagans student. You'll be able to meet the Phagans family, and if Barbara is in, she'd love to say hi! If you think a career in the beauty industry might be for you, This could be the right first step! We can't wait to help you begin your journey!