October 18, 2017
When most people think about beauty school their minds automatically think of cosmetology. What they don't realize is that there are specific portions of cosmetology that you can choose to specialize in. There are a lot of options of things to focus on for aspiring beauty pros.
Esthetics is another segment of the beauty industry that you can choose to specialize in. Most beauty schools that have cosmetology programs also offer esthetics programs. You may have some knowledge of what esthetics is, but in case you need a reminder, here is a complete explanation of esthetics and why it's a great career choice.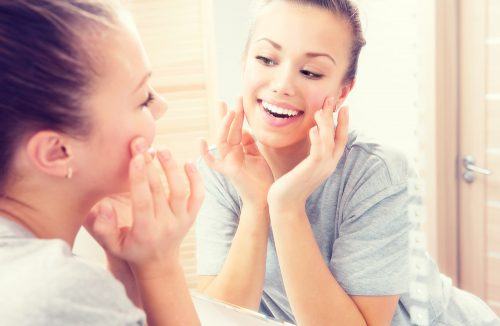 Esthetics is All About the Skin
Where cosmetology has a lot of focus on hair, esthetics is almost entirely focused on the skin. The job of an esthetician is important because treating your skin well can make you feel and look beautiful. Helping you achieve that special glow is basically the job description of an esthetician. A certified esthetician knows all the tricks to make your skin clear and radiant.
You're probably wondering what some of those tricks are, right? Here's a few services that you can get from a certified esthetician.
Facials – Ever had a facial to help clear up your skin? If you haven't tried it yet, you should. There is a wide variety of facials that you can get to help with different things. From cleansing to moisturizing and everything in between, there's a facial for that! Estheticians can even be trained to analyze your skin and match you with a facial that will help you the most.
Waxing – Estheticians can also be experts at removing unwanted hair. Eyebrows, arms, and legs; estheticians wax it all.
Microdermabrasion – A microdermabrasion treatment is used to treat damaged skin. It can be used to help with scarring, skin discoloration, or sun damage. It's a unique process that removes old, dead, or damaged skin cells to unveil a new beautiful layer. The effects of this kind of treatment are amazing!
Makeup – Yep. Makeup is another specialty of certified estheticians. If you love doing makeup, esthetics might be a good fit for you. You can also learn a lot more about makeup artistry in an esthetics program than you can from watching videos online. You can learn details as specific as what types of makeup to use with certain skin types.
These are only a few examples of things that certified estheticians can learn and do. You can see the full range of esthetics and skin care services in one of Phagan's salons. Schedule an appointment to see estheticians at work.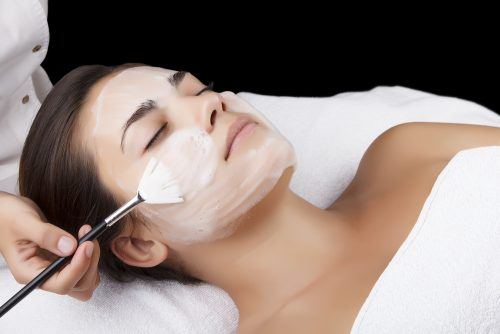 Where do Estheticians Work?
Usually when people are considering beauty industry career possibilities, they want to know the types of places that they will be qualified to work. The great news is that there is lots of fun places that an esthetician can work.
You can search for a job in a salon or spa.
As a certified esthetician, you could start your own skincare business.
Many hotels and resorts have spas where guests can go to get esthetic services like facials and waxing.
If you want to work in the education side of esthetics, you can get your instructor license and teach others.
Skincare product companies hire estheticians to educate salon staff and other professionals about their products.
You could become a freelance makeup artist for weddings and photoshoots.
These are only a few examples of careers that certified estheticians can pursue but there are many, many more options.
What's the Difference Between Esthetics and Cosmetology
In our full cosmetology program, you can learn everything that we teach in the esthetics program and more. Cosmetology encompasses all of esthetics in addition to hair design and nails. The big difference is that it takes 2,300 hours to become a certified cosmetologist while it only takes 600 hours to become a certified esthetician. So, if you don't care to learn about hair and nails, you can build a career in esthetics much faster!
Ready to Get Started?
Are you excited to learn more about esthetics and to start building a new career? Contact us today! We can answer your questions about what it takes to become a certified esthetician and walk you through our enrollment process. We can't wait to help you start your journey to an exciting new career.