June 12, 2015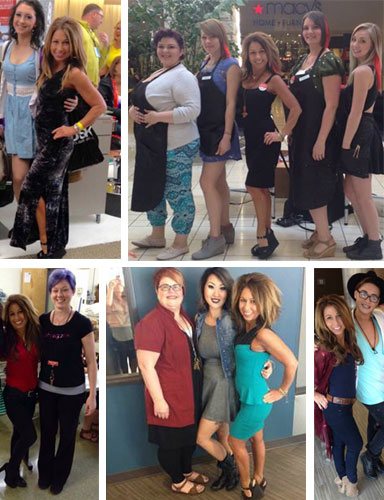 If you pay attention to the Phagans Facebook page, you will see one person, more than any other, end up in many of the photos. You can't miss Miss Betty striking a pose with her hand on her hip and a leg pushed in front of her. But she's  more than a pretty face and perpetual photo-bomber. Let's get to know her:
Position and Number of Years at Phagans?
I have been with Phagans for 13 years and am a fully licensed instructor for both day and night classes. I mentor my students and let them job shadow me at JCPenny's hair salon. I am the artistic team director at both campuses.
What's your favorite thing about working at Phagans?
I love it when a student sets a goal, then I get to work with them to make it happen. I love watching them exceed their dreams!! Many of my past students are business owners. One is a celebrity makeup artist. Another is a hair stylist for the International Opera. Some are now educators themselves. I get to be a part of their journey and see their transformation, watching them grow their businesses! I take pride in that.
What do you think makes a successful Phagans student?
One word: PASSION!!!
Who's your favorite stylist working in the Portland area?
I do not have ONE. I love all the stylists who take pride in themselves and the work they do. It's all about making your clients feel beautiful!
How do you end up in so many of the photographs on Phagans' Facebook page?
I spend a lot of my time volunteering at events such as the Rose Festival, Streaks for Strokes, Portland Fashion Show, America's Next Top Model, and Mani's for Grannies. I love giving back to the community and to the industry! This is not only my job and career it's my passion and hobby!
Tell us about the pose you strike in the photos.
I am small in stature and am always photo ready. I stand tall with my head up and always stay positive!
What else would you like to add?
I am proud to be a hair stylist, mentor, instructor and a peer of all the successful stylists!