May 5, 2015
As Mother's Day approaches, husbands, children, grandchildren, and well-wishers of all stripes are scurrying to find the perfect present for mom. For busy moms, Mother's Day may be little more than a reminder of the steady march of time. If you're anything like most moms, you're probably sick of anti-aging tips that don't work and products that fail. We're ready to change all that, with your complete guide to Mother's Day anti-aging by age. Whether you're looking for a quick pick-me-up or a luxurious anti-aging treatment, we've got you covered.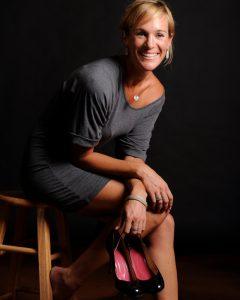 Twenties and Thirties
Many women in their twenties and thirties find themselves struggling with skin care's two biggest evils: fine lines and acne. Unfortunately, the intense moisturization that can help prevent wrinkles often wreaks havoc on acne. The right daily routine, coupled with a few more intensive treatments here and there, can help you fight both—all while setting your skin up for a lifetime of glowing results.
Daily Routine
Wear sunscreen every day, even if you're not going outside and even in the winter. To combat acne, try a mild salicylic acid solution, and make sure you take off your makeup every day. Be sure to moisturize every day with an oil-free face moisturizer. Need something a bit more dramatic? Ask your dermatologist about Tretinoin cream, which can combat both wrinkles and acne. For an intensive daily clean, consider using a sonic skin care brush like the one made by Clarisonic. You'll get exfoliation and makeup removal with one simple tool, and many young women find that their skin responds beautifully to the change.
Extra Skin Pampering
There's no substitute for a good facial, which will help keep your skin glowing and free of acne and wrinkles. If you find your skin is prone to irritation try an oatmeal-based mask or facial. And to keep your skin in tip-top shape, use a deep exfoliating treatment at least once a month.
Forties
During your forties, hormonal changes coupled with sun exposure and the wear and tear of everyday life start to leave your skin sapped for moisture. You may find that your skin is less resilient than it once did, and fine lines and wrinkles may slowly be overtaking your face.
Daily Routine
Use a moisturizer which contains hyaluronic acid. This important substance locks in moisture without adding oil, leaving your skin glowing—not looking like a grease slick. To ward off fine lines and wrinkles while combating the ones you have, select a wrinkle cream containing retinol. Retinol works wonders, but it also makes you more sensitive to sun exposure, so continue to apply sunscreen every day.
Extra Skin Pampering
If you want to turn the clock back a few years and emerge with glowing skin, try a chemical peel or microdermabrasion. A home kit will get you decent results, but for the most dramatic effect, you'll need to get a professional treatment.
Fifties
The fifties are the time when the skin really starts to show its age. Not only can you expect more wrinkles; your skin will also be dry, especially if you've already gone through menopause.
Daily Routine
Keep your skin moisturized with a thick cream containing hyaluronic acid, and continue regular retinol treatments. Then up the ante by using an intensive night cream, in addition to your day cream. Notice dark spots? Skin brightening treatments really do work.
Extra Skin Pampering
A chemical peel removes the top layer of skin, leaving glowing flesh in its wake. For a more dramatic solution, though, now is the time to consider wrinkle fillers such as Botox.
Sixties and Beyond
In your sixties, your skin tells the story of how you've lived and how well you've cared for yourself. While dryness is a problem for almost all women, it still is possible to have beautiful skin well into your senior years.
Daily Routine
Rather than a traditional moisturizer, try a skin oil instead, and pair this daily treatment with a hefty dose of sunscreen. Continue to fight wrinkles with retinol, and stay out of the sun. The sun's rays can quickly sap aging skin of its moisture.
Extra Skin Pampering
A deep moisturizing spa treatment rich in oatmeal and super-emollients can work wonders. But don't forget about the way you live! Eating superfoods like pomegranate and avocado, drinking plenty of water, and getting at least eight hours of shuteye each night can mean the difference between dull skin and a glowing face.