April 9, 2015
Phagans School of Hair Design is like a big family and we think of our students as family members. It's our students that make what we do so rewarding and fulfilling! We love helping them build the career of their dreams and watching them become rockstars in the beauty industry.
We like to catch up with students or graduates to ask them about their journey to becoming a beauty pro. Their answers to our questions and stories that they share are inspiring and can be a great example to younger students who are just getting started. We recently caught up with Samantha Borenheim. Samantha is not only a Phagans graduate, but worked for Phagans before enrolling in the cosmetology program.
We asked Samantha a few questions about her journey with Phagans and this is what she had to say: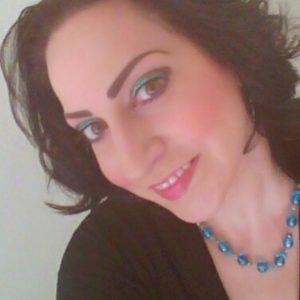 How did you get involved with Phagans?
I got involved with Phagans back in May 2007 where I started in the admissions department at our Milwaukee campus, which later closed and turned into the Clackamas campus. I also worked at the Portland location for many years before attending school in the full cosmetology program at the Clackamas location. I was with Phagans for many years and consider them family.
How do you think you have changed since being at Phagans?
In the almost decade I was with phagans, I have changed considerably. I had been through many personal life changes and phagans was always there along the way to help and encourage me. I was at Phagans for almost a third of my life.
What do you like doing most?
I love making people feel beautiful! I feel honored to change how someone views theirself.
I also love doing runway and fashion shows. I like how the whole production is put together! I love making headpieces for runway shows and photoshoot, which is a new passion of mine. I love working with my clients at my day job at JCPenney. I love how JCPenney encourages their employees to be the best they can be. I love that they have training so I can continually grow.
What surprised you about beauty school?
I went from a very administrative position to starting beauty school and having to use my hand and eye coordination skills. Using a different part of my brain did not come easy. This cosmetology craft takes a lot of practice to develop! And you learn new things everyday.
What is your goal/dream now that you've graduated?
Now that I've graduated I create new goals every day and strive to be my best. I am so honored to be involved with Couve Couture and now Seattle Fashion Week. I am also the Director of Hair and Makeup for Desi Designs. And I just graduated in December 2014! But my journey has been many years in the making. My dreams are coming true, but it wasn't easy. You have to work for it every day and make it happen. It doesn't come to you…you have to manifest it and make it happen. I love what I do and wake up every day excited for what's to come!
Sum up in one sentence what it means to be in the world of cosmetology.
Making people feel beautiful is my career…and I love what I do!!
Anything else?
I started off in the industry close to 20 years ago doing hair and makeup at Glamour Shot back in the 90's and managed a salon in high school. Then I went in a very corporate direction, from Jenny Craig to the Better Business Bureau. I really feel like I finally found my home when I started with Phagans. It's been an incredible experience!
Samantha is a great example of following your dreams and building a career that you can love. We are proud to have students like Samantha!
Follow in Samantha's Footsteps
Do you think the beauty industry is where you belong? You can start building your new career today! Contact us and we can help you begin your journey. Whether it's cosmetology, esthetics, barbering, or nails we want to help you find your dream job. We are excited to see what you become!