May 7, 2014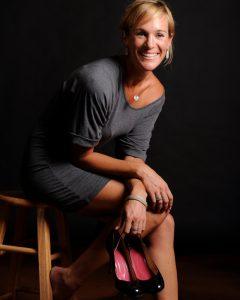 Every mother deserves a little pampering, but a busy life of work, family, and endless obligations can make it tough to keep up with complicated new looks. The best makeovers are low-effort, making it easy for mom to keep the look long after the excitement of Mother's Day dies down. For a nearly effortless makeover that won't leave mom looking goofy, try one – or all! — of these five options.
Treat your mother to the gift of beauty this mother's day. Buy a gift certificate for $50 and receive $75 worth of services at Phagans School of Hair Design.
Subtle Makeup Changes
Massive makeovers will probably last no more than a few hours with busy moms. So don't focus on giving mom an entirely new look. Instead, a few updates are all that's in order. Ensure mom has a high-quality foundation that matches her skin, and get her a good blush for glowing skin year-round. This season, green and blue eye makeup in every conceivable shade are big, so encourage mom to decorate her gorgeous peepers with blue eyeliner, periwinkle eye shadow, and a rich navy blue in the crease.
Glowing Skin With a Facial
Mom doesn't have to cover herself in foundation to leave her skin looking lovely. Instead, try treating your mom to a salon facial for perfect skin that requires no makeup. If a day at the salon is too time-consuming or too expensive, try a home facial. A microdermabrasion kit, such as Philosophy's Microdelivery Peel, takes only a few minutes but will leave mom with the glow she had long before kids came into her life.
Nails to Die For
What woman doesn't want gorgeous nails? Of course, changing diapers, washing dishes, and banging away on the keyboard can destroy even the loveliest of manicures. For a longer lasting look, it's time to upgrade to gel polish, which can last two weeks or longer. Some women find that gel polish dries out their nails, and for these women there's a second option. SNS is a powder polish that your local salon can apply, and this lacquer delivers calcium and vitamin E directly to the nails – no nail damage necessary.
A New Coiffure
The days of the shapeless, lifeless mommy cut are long gone. Instead, try treating mom to a salon cut with a deep conditioning treatment that will leave her locks gorgeous and shiny. An updated color – featuring highlights, low lights, or even a subtle ombre look – can breathe life into the dullest of locks, and doesn't require any special maintenance other than a color-friendly shampoo.
No matter your mom's style, take some time this Mother's Day to pamper her and remind her she's beautiful. Even the busiest of moms needs a break, and a little pampering never hurt anyone.