February 4, 2014
Every year at the end of January, the drab tones of winter give way to bright pinks and reds as grocery stores, gift shops, and designer clothing boutiques prepare for the most romantic night of the year. Valentine's Day is a great time to begin moving toward Spring color trends, and this year, the makeup fashion of Spring is undeniably elegant and romantic. If you want to sweeten your look for a night out on the town this year, try one of these fashion-forward makeup trends.
Receive a complimentary make-up with any service at Phagans. All you need to do is book ahead for a service and let us know you want make-up, too. Call Clackamas at 833-840-9039.
Pantone's Color of the Year
Pantone, the perennial Nostradamus of the color world, specializes in color predictions. For 2014, Pantone's color of the year is radiant orchid – a perfect blend of purple and pink, with just a touch of dimension. This shade perfectly conveys romance, so if you want to channel a budding ingenue, take Pantone's color advice. Radiant orchid looks surprisingly good on just about everyone, and serves as an ideal accent color for the eyes. For an understated look, try a flash of orchid eyeshadow. If you want to go bolder, go all-out with orchid eyeshadow and liner and a deeper purple in the crease.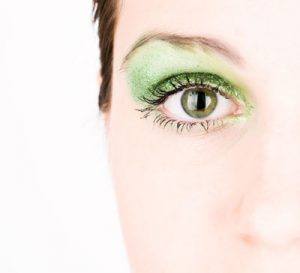 Pastel Eyeshadow
You're not limited to Pantone's recommendation for radiant orchid. This season pastels of every hue, from sea foam green to periwinkle blue, are all over the runways and on the lids of virtually every celebrity. Pick your favorite color and coordinate it with your Valentine's day frock for an eye-catching look. For even more drama, abandon the brown and black liners and line your eyes in shimmery pastel. If you want to really make your eyes pop, use white eyeliner, which extends the whites of the eyes and makes your peepers look larger.
The Return of Bright Lips
Red lips have been the siren song of romantic vixens since time immemorial. This year, the red lips of autumn take a turn toward bolder, brighter, distinctly juicy colors. Tangerine, bright orange and rich coral were all over the Spring fashion runways. If you opt for this look, keep your eyes muted and natural and let your lips do the talking.
Bold Eyes
The eyes really do have it this season. Makeup trends are slowly moving away from muted color palettes and natural looks in favor of high drama and even some artistry. For Valentine's Day, just about anything goes when it comes to your eye makeup. For a subtle, smoky look, try lining the water line, then sweeping a dark brown or black eyeshadow under your lashes. The key here is understated, undone elegance so don't worry about getting the line perfectly straight.
Want a more dramatic look that will get your honey to stop and stare? Cat eyes continue to be big, but with a twist: the understated winged eyeliner has slowly given way to full-scale eye drawings. The savviest fashionistas are now drawing broad, wide wings that extend out from the eyes and up to the crease. To get the look right, try a chubby eyeliner pencil and go for high drama rather than worrying about making a straight line.
Bold Brows
Brows have been getting bigger and thicker for several seasons, now, and this season they move toward full-scale drama. Trend-savvy women are no longer content with natural brows. Instead, try a thick, dramatic arch. If you're not blessed with naturally lush brows, you can still take part in this trend. Simply use a brow brush and brow powder to accentuate what nature gave you. Darker brows create mystery and intrigue, and are a must-have this season.
As always, the best way to avoid looking like a fashion victim is to pick one trend rather than trying to combine them all on a single face. Experiment with your makeup a few days before V-Day to find what works. You may just find a new signature look.