January 1, 2014
In many ways 2013 for Phagans was a year that allowed us to catch our breath. We have settled in to our new location at Clackamas Town Center, did a little remodeling of our Lloyd Center location, became even more engaged with our community, and spent the year growing the rolls of our alumni.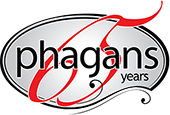 This year also was the 65th Anniversary of Phagans, so we spent the year honoring founder Wilma Lee Phagans Harrington with a number of events, prizes, and goody bags for customers.
Among our schools' biggest accomplishments this year was both locations passed their 6-year accreditations "without limitations", which in our world means with flying colors! I'm very grateful and proud of our staff for helping us achieve this high honor and carry on the tradition of excellence at Phagans.
I'm also grateful to the staff for working so hard to give our students what they need to graduate from school. Their efforts mean we get to see many of our graduates go to work in this wonderful field and achieve their dreams.
Most of all I'm grateful for our students. They take on school work but they also support the schools by donating time and services to various causes in our communities. Some do this while working and raising families. They're enthusiastic, generous and remarkably talented.
The fashion industry is a dynamic one and 2014 promises to bring more change to Phagans, all for the better. But one thing is a certainty: The people in our community – the faculty, staff, and students – are who make Phagans a special place for all of us.
With Love,
Barbara Climaldi