February 19, 2013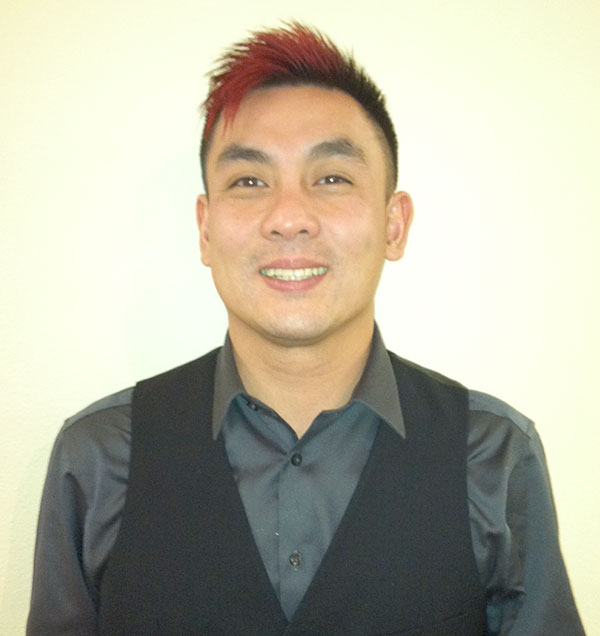 Phagans graduate Brian Pham is a hairdresser and district trainer for Regis.
When did you attend Phagans?
I graduated in 2009 and was a full-course student. I chose Phagans after looking at several other schools and decided Phagans was the best out of all of them and also had financial aid available, which helped me get through school, because I didn't have much money.
Why did you choose the beauty industry?
I changed because I was bored with my job, which was electrical engineer. I'd been doing it for about 2-1/2 years and I realized that I was more of a people-person. A few people in my family did do nails and that's why I came to school, but then I fell in love with hair.
What are you doing now?
I'm now working at Regis Salons and I also am part of a pilot program as a district trainer – I'm in charge of five salons and out of 1,000's of hairdressers, I was chosen to be one of the three for this program. I mainly cover the Portland Metro area, but my territory can stretch to Washington, north and south Oregon and Idaho.
Why were you chosen to be part of this pilot project?
Motivation, hard work, a drive to grow and succeed. Some stylists just do the minimum amount of work and go home and I like to work hard.
What do you like about your job?
The creativity and it's always awesome doing a whole makeover that can change someone's life.
What surprised you about beauty school?
The biggest thing was – is you can be what you want to be – it's such an open career. It's also a fun career.
What advice would you give to someone thinking about entering this industry?
My advice would be that it's always best to be open, willing to learn, accept new ideas, be adventurous, and if you don't like something, try until you like it and improve on it. In this industry, the more knowledge you have, the more beneficial it will be.
Thanks, Brian, it was a pleasure talking to you and we wish you continued success.