December 27, 2012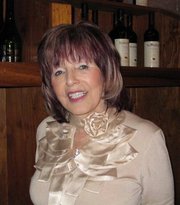 Before I talk about 2013, I want to acknowledge the tragedy that took place at Clackamas Town Center on Dec. 11. A troubled young man took the lives of three innocent victims at the mall. It was a terrifying day for the students, staff and customers of our SE school, who, for their own safety, were locked in the school. We take these events very seriously and we will continue to look out for the safety of those who choose our schools and salons. But this event also strengthens our resolve to continue to supporting the communities we call home.
It was a proud moment for me this year when two Phagans graduates received awards at the very first Portland Style Awards, one for Best Makeup and one for Best Salon. It's humbling to think that these two graduates, along with countless others who deserve to be acknowledged, chose Phagans to help them when they first decided to build their careers. Throughout Portland, the state, and the country, our graduates are realizing their dreams by doing something they really love.
Giving Back
It's amazing to me that we get to contribute to our students' success and that this small contribution is reflected in our school's success. The Phagans family has been very fortunate during the past few years. So during 2012 we made a big effort to give back to the communities where our schools are growing and thriving. We have:
– Raised money for Cut It Out, a national program dedicated to mobilizing salon professionals to fight back against domestic violence.
– Participated in the Rose Festival by having students style the princesses for the coronation of the queen.
– Partnered with Providence Willamette Falls Medical Center for Streaks for Stroke to raise awareness of stroke prevention.
– Distributed gift certificates to a variety of local charities as part of our 2nd Annual Beauty Drive, including Clackamas Women's Shelter, Foster Family Care Network, Maple Star Foster Care,  Morrison Child and Family Services, the Boys and Girls Aid Society, The Salvation Army, the Men's Rescue Mission and the Veteran's Administration
– Provided 100 gift certificates to Central City Concern to help veterans struggling with homelessness, poverty, and additions.
– Given a day of pampering to women belonging to the Portland Black Parent Initiative.
It's tremendously gratifying for me personally not only to help those in our community who are less fortunate than we are, but also to share that spirit with our students, who have really made me proud in how they've embraced giving as part of their education.
Meeting Goals
Also during 2012 we reached many of our professional goals. We added a night program to our Clackamas location, which provides working students with an opportunity to further their education. We also re-opened our Barbering Program, which filled a big need in the Portland area.
Our Clackamas location also was awarded with re-accreditation from the State of Oregon for six years, with no limitations and no findings, something we're very proud of. It's a process we intend to repeat for our Northeast location.
Finally, we helped many of our instructors receive Master Educator Certifications from Milady, giving them tools to help our students and supporting them as they further their own careers.
2013 Brings More Change
It's that commitment – to our staff education and to our student experience – that we hope to carry forward into 2013. We will continue to invest in instructor education and are plan an excursion off-campus to the Cosmetology Educators of America Convention in Las Vegas.
For students we'll be upgrading our kits and adding more makeup and more books. Also for students we plan to renovate our Northeast Portland location during the winter months. We'll be adding new flooring, paint, upgraded stations and offices, and we'll modernize the color scheme.
2013 also is the 65th Anniversary of Phagans, so we will have a year-long celebration with prizes, goodies and specials.
Finally, 2013 presents the ongoing opportunity for us as educators to watch our students become the people they want to be. To me, the best part of this journey is watching our students grow and change.
Although change is always present in the industry, mostly in the form of increased government regulation, it's still an industry that cannot be outsourced. Computers, mobile phones, and tablets can't cut hair, do nails, or make a client feel special or confident for a life event, like a wedding, prom, or a graduation.
And because of that there will always be the opportunity for our graduates to have wonderful careers and maybe even take the stage at an awards banquet to be acknowledged for the work they've done. But I know, with or without awards, our students are special for the beauty they add to the world.
Have a safe and happy 2013.
Barbara Climaldi