April 1, 2012
For those of us who grew up in the 80s, our best styling tools were mousse and hairspray. To get your bangs to just the right height, you might need a little help. My can of AquaNet was always at hand to give my naturally straight hair a little lift.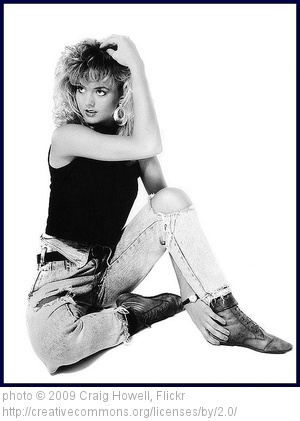 Today, unless you're going to the 80s prom at Kennedy School, you may have veered away from using hairspray. But considering the latest advances in all styling products, there is no reason to shy away from using hairspray any longer. Here are some quick tips to help integrate hairspray into your beauty routine to get the look you're longing for.
Make the best match: The first step in using hairspray is to choose just the right type of spray for your hair type and the style you are going for. Just looking for a little frizz control? Trying to tame flyaways? Choose a lighter spray. Have thicker hair or need a little more hold for special 'do? Go with a heavier duty hairspray.
Get creative, Get it on: Back in the day, lots of gals with a big perm who wanted bigger volume would flip their hair over and apply spray underneath and upside down. This helped get the Kelly LeBrock locks we were all going for. Today you can still get creative with using hairspray. Spritz a little on your hair brush and then apply for a light hold. Or spray it into your hands and work into your hair to add extra hold at the roots or ends.
Get the right angle: The closer you hold the can to your hair, the wetter your hair will be. This is not a good thing when it comes to hairspray. Most of the flakiness that you get from hairspray is from holding it too close to your hair. To avoid this problem altogether, hold the can at a 45 degree angle and at least the length of the can away from your hair.
If you are inspired to try incorporating a little hairspray into your beauty routine, make a quick trip to Phagans to get started. Our student stylists can help you select just the right hairspray for your style, and during the month of April, all hairsprays are 30 percent off.