March 30, 2012
"Plan for the unexpected…it will happen!"
How did you get involved with the beauty industry?
In 1974, right after graduating high school, I took a summer job at Phagans in Salem. I was not a good fit for the job. In fact, it was my worst job ever! I quit, but my manager at the school told me to come back the following week in a white uniform because I was going to be a student. I spent the whole weekend looking for something else to get involved in. I didn't want to go back – beauty school was not my dream!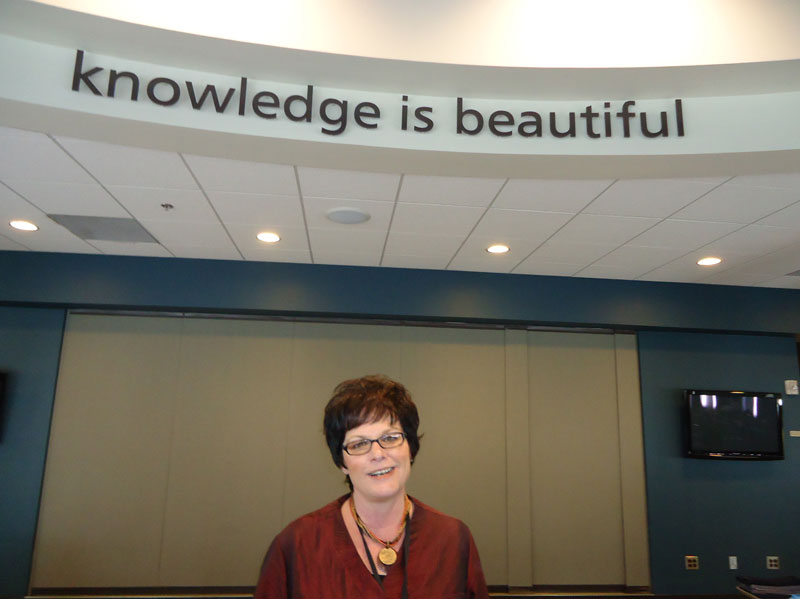 But now, nearly 40 years later, I can look back on a long career in the beauty industry. And that manager who told me to come back as a student is now my mentor and friend, Karen Diekman.
What was school like?
It was very difficult. I learned a lot about myself…good and bad! I learned that I liked doing hair, and the instructors meant business. I had a good education.  It was physically and emotionally taxing – it wasn't easy. I had to grow up because this was the real world!
How long have you been teaching?
I've been teaching since 1980. I'm always inspired by how creative the students are and how their lives change going through school.
What do you like most about your job?
Each day brings new challenges. Not only am I concerned with the day-to-day running of the school, but I also work with the instructors to make sure we are providing the best education for our students. It's about having a good team and having fun too. It's important to find time during the day to enjoy each other.
What advice would you give prospective students?
Plan for the unexpected…it will happen! In a short time, you will become someone totally different. Our industry is so powerful.