December 9, 2011
You know when I started to look back at this year I was amazed at all we accomplished. But before I take that look back I think it's important to send some thoughts to those out there who are really struggling in these economic times.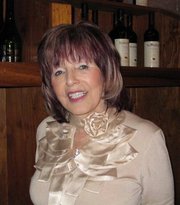 Earlier in the year it did look like we were, as a nation and as a community, going to see recovery. Yet we still have double-digit joblessness, shrinking home prices, a banking system in crisis and no real end in sight.
Yet we are fortunate in the cosmetology industry because there really is no better time to make an investment in yourself and in your future. Cosmetologists are working and making money and many, because they work for themselves, have control over their lives and are not worried that an employer is going to pull the rug out from under them. Our students come from all walks of life and many have learned, even in hard times, that if you take control, take responsibility, and believe in yourself that you can earn a living and be happy doing it. That's a blessing that I'm thankful we can contribute to.
Looking Back
New Campus – The biggest news we had this year was that we moved our Southeast campus to a brand-new building in Clackamas Town Center. This was a big investment in money, time, and energy. It was completely worth it. Our students now have another top-of-the-line facility to go with our Lloyd Center campus. After nearly a year of breaking in the new campus, I think we're all finally all feeling settled in!
Fashion Show – Along with that new campus we were able to have a grand opening fashion show in early June on a runway and stage that we built into the clinic floor. Hundreds attended the event and the TIGI representatives from Los Angeles and the local models really allowed us to put on a professional event.
Tristan Hicks – Also in 2011 we held a fundraiser for Tristan Hicks, the young son of graduate and employee Emily Hicks. Tristan has been fighting a brain tumor and Emily is facing increasing medical bills to help Tristan recover. Our thoughts are with Tristan and his family this holiday season.  We're holding another wellness fundraiser on Dec. 14 for Tristan, so be sure to drop by either of the stores and treat yourself to a manicure, facial or style. We're donating all the profits from salon services that day to Tristan's find. Of if you would like to donate to the Tristan Hicks Wellness Fund, please let us know or donate at any Portland-area US Bank.
Growth – Finally, I am especially proud this year because of all our hard work, we were able to nearly double the number of employees we have at Phagans. This has happened during a time when many employers are cutting back or simply not hiring. As a small business we take pride in being able to add to the local economy.
Looking ahead
We are going to have our best year yet in 2012. I say that because now that we've made this tremendous push to open our new school, we can refocus on our classes and start using the new facilities.
Night Classes – We're adding night classes to our Clackamas location so we can serve more students who are working during the day. It's important to us that these students get an education at times that meet their needs.
Constant Improvement – Thanks to the feedback from students, alumni, and instructors, we have a host of improvements and updates planned for our programs. Be on the lookout for those announcements throughout the coming year.
More Events – Finally, our new space in Clackamas means we can add more events to our calendar. Be on the lookout for more fashion shows in 2012, where students will be able to show their style on the stage.
Please remember, the ecomony is changing and I think the only true security you have is in yourself. If you have the skills you need, you can create your own destiny and your own security. Here's to a healthy, happy, and wonderful 2012.
Happy Holidays,
Barbara Climaldi