November 2, 2011
Sandwiched between the lazy, hazy days of summer and the crazy holidays, fall is a great time to take stock, to harvest the fruits of your labor and prepare for the long, dark winter to come. As the days grow shorter and the weather turns crisp, we have time to revel in all the bounty of the season. Wrap up in a warm, cable knit sweater and pull on your leather boots for a trip to the pumpkin patch.
As you revel in all the luxuries of fall, don't forget to pamper your skin, too. Falling leaves should signal to everyone that it is time to rejuvenate your skin and repair all the damage you've done during the previous months by scheduling a facial. According to Discovery fit & health, "If you are going to [have a facial] only once a year, the best time just might be autumn." Let's look at why fall is the best time to schedule a facial.
Pores: Throughout the summer, sunscreens, dust and dirt can clog your pores, leaving your skin dull and dreary looking. Those clogged pores can ultimately lead to breakouts that don't look good any time of year.
Dead skin: Facials can remove the layer of dead skin cells that mask your skin's natural beauty. Remember that tan you worked so hard to get this summer? Those darkened skin cells are actually dead cells that need to be sloughed off to make way for the fresh, new skin beneath. A facial is a great way to uncover this new you.
Moisture: A great facial will not only remove the old layer of skin, but will also go deep to moisturize the younger skin below, preparing it for the cold winter days outside and drying winter heat inside that is just around the corner. A restorative facial will leave you looking dewy as you head into the holidays.
Repair: A facial is a great way repair damage done to your skin all summer long. Even when the weather is not as warm as you'd prefer like it was this summer in Portland, most people still spend more time outdoors during the summer months. Skin damage from sun, wind, and air pollution can all begin to be reversed with a good facial.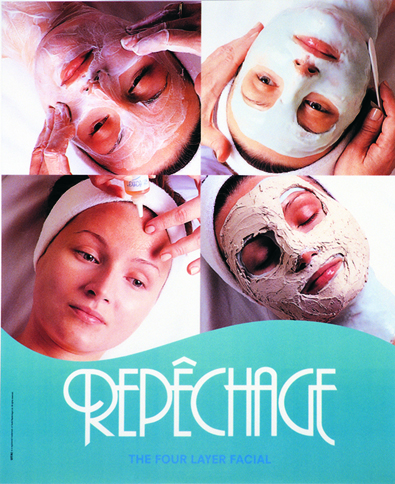 If you're convinced that now is the time for your next facial, Phagans has a deal for you. Through the month of November, you can save $10 on a Repechage Four-Layer Facial, the facial that Cosmopolitan UK calls "the best facial of the Century."
For just $30, your skin will be rescued one layer at a time:
Layer 1 – A concentrate of freshly harvested seaweed softens lines, adds moisture and helps rebalance and tone skin tissues.
Layer 2 – Facial massage with hydrating cream helps with skin elasticity and blood flow.
Layer 3 – A seaweed mask cools, soothes, and hydrates while clarifying skin.
Layer 4 – Mineral mask warms, activating the seaweedy goodness of the previous layers.
Call Phagans today at 833-840-9039 to schedule your Repechage Four-Layer Facial and you'll be looking your best for the holidays.