October 4, 2011
Celebrity makeup artist and Phagans student M'chel Bauxal has seemingly done it all – worked with celebrity clients like Alicia Silverstone, Dakota Fanning, and Barak and Michelle Obama; advised major networks like ABC, NBC, FOX, TNT, and MTV; and worked with the local productions of Portlandia and Leverage.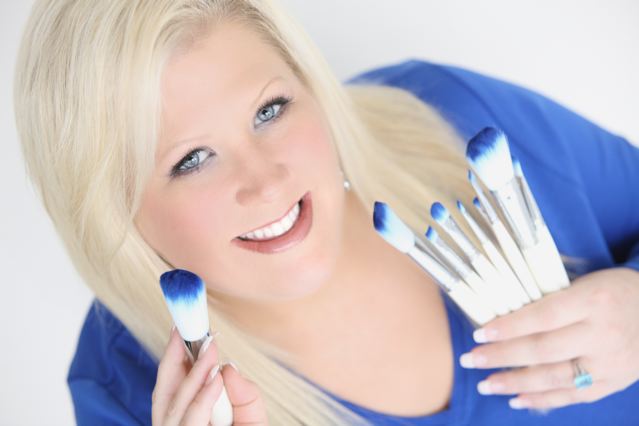 But when she saw an opportunity to amp up her star power even more by working backstage at the Emmy's, M'chel jumped at the chance.
M'chel saw a posting on the Hair and Makeup Artist Network for a job working at the 2011 Emmy's and applied immediately – within 15 minutes. Along with the application, she sent written recommendations, portfolio, resume, video, links to her website and social networks. The job required working with two Redbook contest winners, two hair and makeup bloggers who are well-known in the industry, and two Redbook marketing staff members. Within days, M'chel had interviewed for the position and gotten the job.
She was elated!
After graduating from the Fashion Institute of Design and Merchandising and spending more than a decade building her career in the bright lights of L.A., M'chel moved home to Oregon in 2004. Since then she's continued to develop her career, working locally as a makeup artist and beauty expert. In February 2011, she enrolled at Phagans Clackamas location to advance her hair styling skills so she could offer cut and color to her celebrity and high profile clients.
But M'chel was not yet done dazzling L.A., as her recent experience at the Emmys illustrates. "The experience was fabulous, surreal," said M'chel. "It was an honor to be asked."