October 3, 2011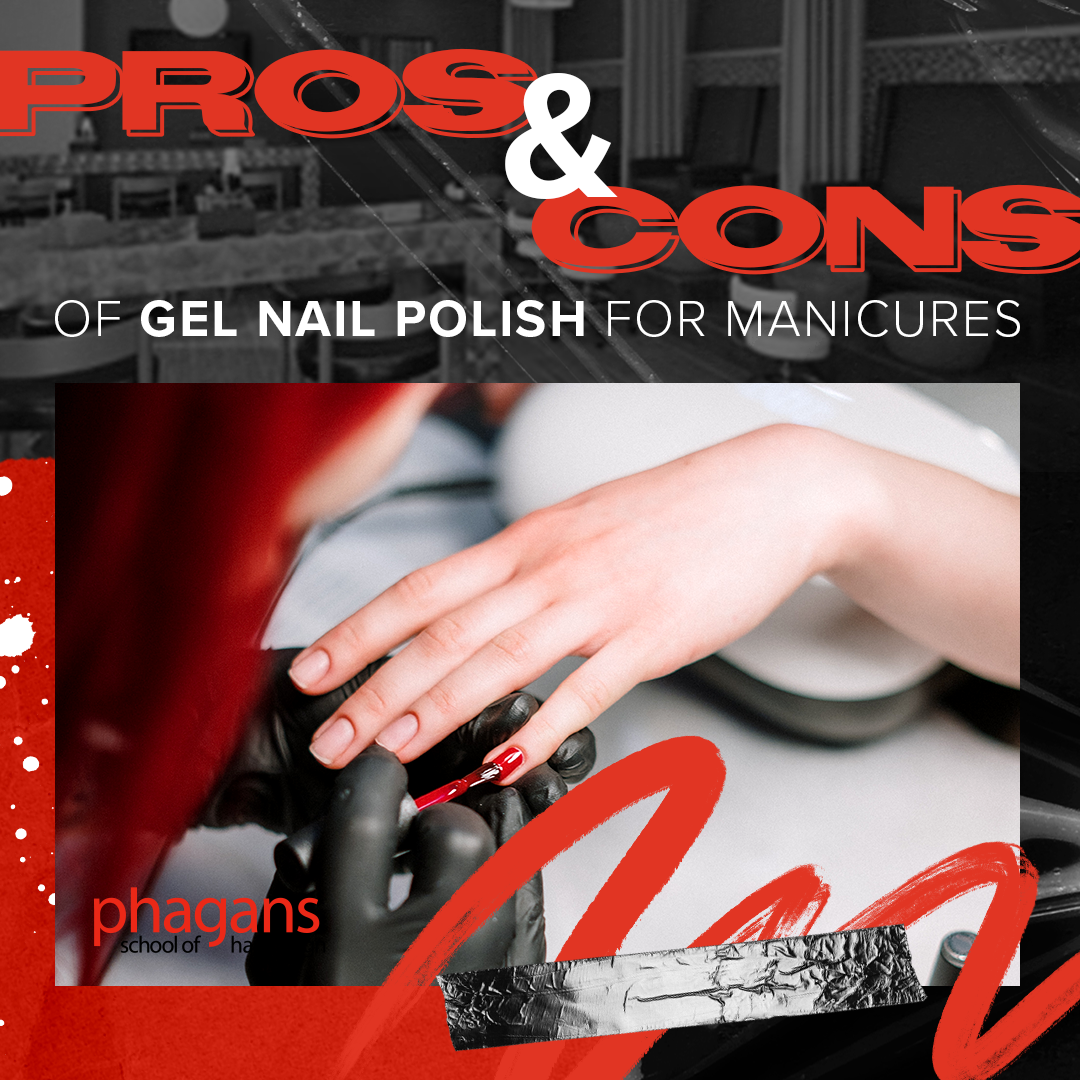 Gel nail polish has been one of the most popular trends in the beauty industry for quite some time now. And with good reason! It offers a longer-lasting manicure that looks great and doesn't chip easily. We're going over the pros and cons of using gel nail polish for manicures! 
The manicure and pedicure stations at Phagans Clackamas Town Center Location.
What Is Gel Nail Polish?
Before we jump into the pros and cons, let's first discuss what gel nail polish is! Gel nail polish is a type of nail polish that is cured under UV or LED light to harden and set the polish. It's different from traditional nail polish, which air dries and can also be prone to chipping and smudging. 
If you're tired of spending time at the salon having your nails done only to see chipping and cracking a few days later, a gel manicure may be just the answer you're looking for. 
How Does It Work?
The process begins like a regular manicure with your nails being shaped, smoothed, and buffed and your cuticles being cleaned up and trimmed. Then the manicurist will rough up the surface of your nail using an emery board or metal file. This slight texture on your nail surface will help the gel adhere better.
Finally, the manicurist will apply a gel base coat, a gel color of your choice, and a gel topcoat. In between each of the application steps, you will bake or cure your nails under a UV lamp. This ensures that the gel adheres correctly to your nails and dries completely. Usually, by the time you leave the salon, your nails will be completely dry – no more worrying about messing your manicure as you dig for your keys at the bottom of your purse.
Gel helps reduce chipping, especially in the first week.
Pros for Gel Manicures
For busy gals in Portland, Oregon, the pros of a gel manicure are definitely intriguing. Let's take a closer look at the pros of getting gel nail polish! 
Long-lasting
One of the biggest advantages of gel nail polish is its longevity. Gel nail polish can last up to three weeks or more. 
Dries quickly
Unlike traditional nail polish, gel polish dries quickly. You can get on with your day-to-day activities without fear of smudging your manicure. 
Great finish
Gel nail polish gives a smooth and shiny finish to your nails. This is because the polish is cured under UV light, which gives it a polished finish. 
Variety of colors
Whether you prefer bright colors or muted tones, you can find a color that suits your style and personality. 
Strong nails
Gel nail polish is great for those who have weak or brittle nails. This is because the polish provides an extra layer of protection which helps prevent breakage.
Cons for Gel Manicures
Expensive
Gel nail polish is more expensive than traditional nail polish. This is because the process of applying gel nail polish requires specialized equipment like a UV lamp. Also, the polish itself is more expensive. 
Difficult to remove
Gel nail polish is notorious for being difficult to remove. You can't simply wipe it off with nail polish remover. You need to soak your nails in acetone for a significant amount of time. 
Requires Professional Application
While you can apply nail polish at home, gel nail polish requires a professional. If you don't have the necessary equipment or experience, you can damage your nails. 
UV Exposure
The UV light used to cure the gel nail polish can be harmful to your skin. If you're getting a gel manicure, it's important to apply sunscreen to your hands to protect your skin! 
Bottom line
Gel nail polish is a great option for those who want a long-lasting and shiny manicure. It offers a variety of colors and can help strengthen weak nails. However, like anything good in this world, it does come with some drawbacks. It's important to weigh the pros and cons before deciding if gel nail polish is the right option for you. 
If you're wanting to schedule a gel manicure with us, you can do so here. We can't wait to see you!