May 18, 2013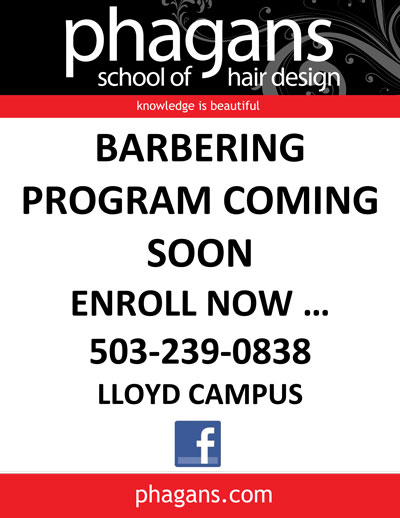 Phagans School of Hair Design will be starting a new barbering program at the Lloyd campus. This program is designed to help students gain an understanding and love of sculpting hair and get satisfaction from performing quality services for clients.
Phagans already has a barbering program up and running at our Clackamas Campus, which you can read about here and here.
Call 833-840-9039 to enroll or to tour the campus.