November 10, 2012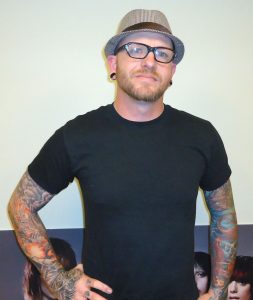 We had a chance to check in with Phagans Barbering Program Director Patrick Abernethy to get an update on the first class going through the program at our Clackamas campus.
How were the first enrollments? What you expected?
The first Barbering students have been a pleasure to work with! Dedicated and motivated to learn all I have to teach. I couldn't have asked for a better start for the program!
What aspects of the program are students enjoying the most?
I feel the straight razor shaving demos and education have been the most exciting so far. They are very eager to get hands on with the razor work!
Are you going to make any changes to the curriculum?
The program will constantly evolve and grow. As time goes on little tweaks here and there will make it even stronger. But on a whole it's proving to be very sound as is.
Were there any surprises?
The only real surprise so far is how quickly the students absorb and translate the new information. And I'm more than pleased with that!
When is the first graduation?
We're looking at the end of 2013 for the first graduation to happen give or take. If the students push it could be earlier.
When are the next enrollment dates?
The next Barbering start date is December 4th, 2012.
Are there any other changes or anything else you want to share about the program?
I would like to add that this program is designed to educate and inspire the creative mind. I encourage all who have a passion for traditional values, community, and top notch hair to visit the school for a tour!
As Patrick says, if you're interested in a barbering career, be sure to contact Phagans for a tour.