December 5, 2014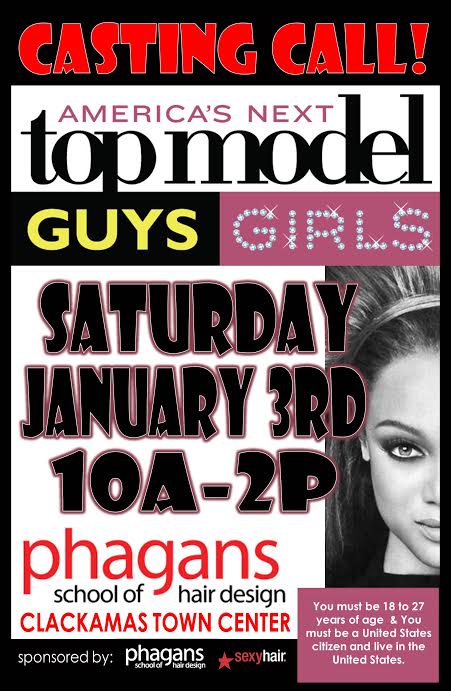 On Saturday, Jan. 3, 2015, from 10 a.m. to 2 p.m. at Phagans Clackamas Town Center, the producers of America's Next Top Model will hold an Open Casting Call for the next season of the show.
This time around, both guys and girls are invited. To participate, you must be 18-27 years old and be a United States citizen living in the United States.
We're honored because this is the second time Phagans has hosted the event. If you have questions about the event, please contact Portland's CW32.
You can also check out the commercial for this year's casting call below.
https://www.youtube.com/watch?v=RJE5aYS7