October 6, 2014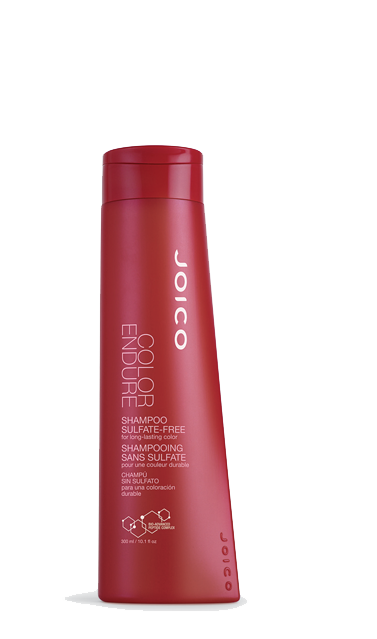 Every year, women spend thousands of dollars in their quest for the perfect hair color. All too often, though, these same women are chagrined to watch their color – and their money – go down the drain. Artificial color doesn't mean your gorgeous hue has to fade with each wash and Joico's Color Endure shampoo endeavors to prove it.
What Is It
Joico's Color Endure shampoo is part of the color-friendly Color Endure line, which includes two shampoo and two conditioner varieties. The Care shampoo is designed to protect your color, while the Violet shampoo aims to prevent blond hues from turning brassy. Both varieties of the line contain Joico's trademarked Multi-Spectrum Defense Complex, which combines green tea, antioxidants, and UV protectants designed to prevent your hair from fading.
For those concerned about the effects of sulfates, Joico is a breath of fresh air. The entire line is sulfate-free.
How It Works
Devotees of luscious locks are used to hearing inflated claims about life-changing hair products. Joico has never been much for dramatic ads or hyperbolic ad copy, though. Instead, the Color Endure brand has allowed users to do the talking. And talk they do. The entire web is aflutter with users raving about the product's effectiveness. The violet line is particularly popular among once-brassy blonds.
Joico brags that, even after 18 washes, color remains intact with Color Endure. What about redheads, whose hue is notoriously tough to maintain? Joico explains that redheads can expect their hue to remain 88 percent unfaded. Manes of all colors and styles can expect their color to last 33 percent longer than it would with any other product on the market. These promises are nothing to sneer at, but Joico, as always, delivers.
For best results, use Color Endure shampoo with Color Endure conditioner.
Pick up a bottle for 25% off during the month of October at Phagans School of Hair Design.