June 11, 2014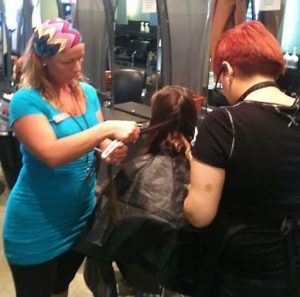 Phagans Schools of Hair Design are looking for students who are interested in the Cadet teacher-training program. This 1,000-hour program is a great opportunity for those who have a passion for teaching and are dedicated to the continual improvement of education in cosmetology careers. Former students are encouraged to apply.
Financial aid is available for this program as well as other options including scholarships. The teacher training program is academic, inspiring, and experimental. You will be working closely with a specific mentor as well as with a variety of staff and, of course, students.
For more information, please contact: Barbara Climaldi, Owner, at barbara@phagans.com or Mr. Jerry at the NE campus at jerry@phagans.com. Be prepared to work, grow as an educator, and have fun!