March 10, 2014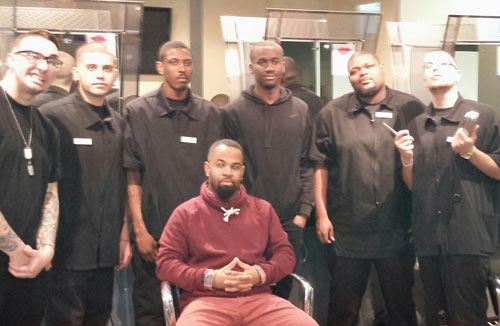 We're always looking for ways to involve former students in our school. We got the chance recently with the Barbering Program at our Lloyd campus by adding 2009 graduate Mario O'Bryan Woods as an instructor. Mario owns his own shop, Renewed Barber & Beauty, at 1611 NE Killingsworth in Portland.
Mario started teaching here in November 2013 after owner Barbara Climaldi called and asked if he would be interested in the position. It was always something he wanted to do and he liked the idea of being able to help people on their journey.
"I like to have my fingerprints on their legacy," he said. "If you are looking for a fun, energetic environment with really good training this is the place to come."
The Lloyd Center class will be 1,350 clock hours and will take students roughly 16 months to complete. A new class starts every 12 weeks.
Start dates are: April 1, June 24, September 16 and December 9.
If you're interested in a barbering career, be sure to contact Phagans and ask to speak to a Career Planner.