September 24, 2013
Although it seems like the Fourth of July was just a couple weeks ago, summer is already fading into our memories. The weather is cooling down, kids are heading back to school, and fall will be in full swing before we know it. If you have grown tired of the warm weather this change might be welcomed with open arms.
The changing of the seasons means a change in fashion and style, as well. What looks great in the summer months doesn't necessarily work in fall and winter, so you need to adapt quickly to keep up with the times. Consider the following five beauty tips for fall as a great way to adjust your look in the days and weeks ahead.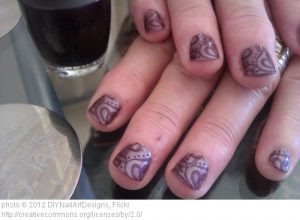 Tip #1 – Use Darker Shades of Nail Polish
You don't have to go for the gothic look with all-black nails, but deeper tones work well in the autumn months. If you pick a deep shade of brown, red, or even green, you can give your nails a nice fall look in just a few minutes. Hot pink or yellow might look great under the summer sun, but they start to seem out of place as the temperatures drop and the rain starts to fall.
Tip #2 – Consider a Short Hair Cut
Many women think of summer as the time to go short with their hairstyle, but back-to-school time can work great for chopping it all off as well. If you are busy with getting kids ready each day, you might not want to spend the time caring for longer hair right now. A stylish, shorter hair cut will feel great and give you a fresh look for the new season. Also, by the time the holidays roll around, your hair will have grown back in time for dressing up and family photos.
Tip #3 – Use Facial Oils to Moisturize
At the end of a long, dry, and warm summer, your face might be a little dried out. Not to worry, facial oils can quickly restore the look you desire. By using facial oils instead of a regular moisturizer, you will be able to apply makeup shortly after and get on with your day.
Tip #4 – Stick with Natural
Speaking of makeup, it is best to stick with neutral, natural tones during the fall months. Fall is a more understated time of year, and the bright, bold makeup is better left for spring and summer. Keep it simple with your makeup choices to match your look to the world around you.
Tip #5 – Protect Your Lips
As summer turns to fall, and fall turns to winter, chapped lips become more and more common. Avoid this fate by wearing a moisturizing lipstick while you are out and about. The key to avoiding badly chapped lips is staying ahead of them drying out, so don't go out into the elements without some layer of protection.