January 20, 2013
With the start of a new year, many of us resolve to get fit, lose weight, or generally change our lives. One great way to transform yourself at the beginning of the year is to try a dramatic new hairstyle. For 2013, in addition to a continuation of trends like ombre color and sideswept braids, short hair is making a comeback.
Perhaps short hair is in vogue now thanks to Anne Hathaway's pixie cut following her Oscar-nominated turn in Les Miserables. But lots of other stars have been sporting short styles early in 2013, including Jenna Elfman, Dannii Minogue, and Ashlee Simpson Wentz. Want to try a short style yourself? Here are a few to choose from:
Pixie: The pixie cut is a modern twist on a classic. Think Tinkerbell without the bun. A pixie cut is super short and super easy to wear. You can go sleek and smooth or punk it up a bit with product, depending on your mood. Pixie styles are not for the faint of heart, but are perfect for someone needing a complete style change. When she was ready to shake things up, Emma Watson opted for a pixie in order to shed her Hermione shadow. It worked for her and can work for you.
Cropped: A short cropped style with a side part can be an easy way to go short. These usually have a little more length on top, so you have more to play with than a pixie style. Depending on your personal mojo, you can go rocker or classic with this cut. Add a bright new color to give it some additional va-voom.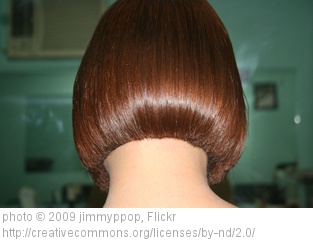 Bob: Almost anyone can beautifully wear a bob. You can choose an angled cut, a longer flowing version a la Jenny McCarthy, or a tightly styled French bob. You can amp up these classic looks with color or layers or product, so they are extremely versatile.
No matter what your personal preference, your Phagans stylist can help you find just the right look for you. Schedule your appointment today and tomorrow you'll show the world a whole new you.