Phagans | School of Hair Design
Esthetics
Our Curriculum
Our esthetics program is designed to give students the tools they need to build a fun and rewarding career in the beauty industry. Students can learn valuable skills in this 600 hour course such as:
Facials
Waxing
Electrotherapy
Microdermabrasion
Peels
Makeup artistry
Eyelash extensions
Much more
If you are excited to start your journey to an exciting new career as an esthetician you can request enrollment information here.
Career Possibilities
Becoming a certified esthetician can open a variety of different career opportunities. Some of the places where esthetics graduates may find jobs include:
Salons
Spas
Cosmetics companies
Dermatology clinics
Resorts
Many more
In addition to finding employment opportunities, certified estheticians can explore the possibility of self-employment. Starting your own business, building a client base, or working freelance are all great options for estheticians.
If any of these career options appeal to you, contact us. We can help you get the training you need to pursue them!
Have a Smooth Transition from School to Career
At Phagans we strive to provide a learning environment that prepares you for a successful career. Our esthetics students can enjoy one-on-one training and getting practical experience in our on-campus spa. Working with our instructors in a spa environment can help prepare you to enter the workforce without skipping a beat!
If you're ready to start your training to become a certified esthetician, request more information by filling out the form. Once you submit it, we'll contact you and answer any questions you may still have and help you start the enrollment process. We can't wait to meet you!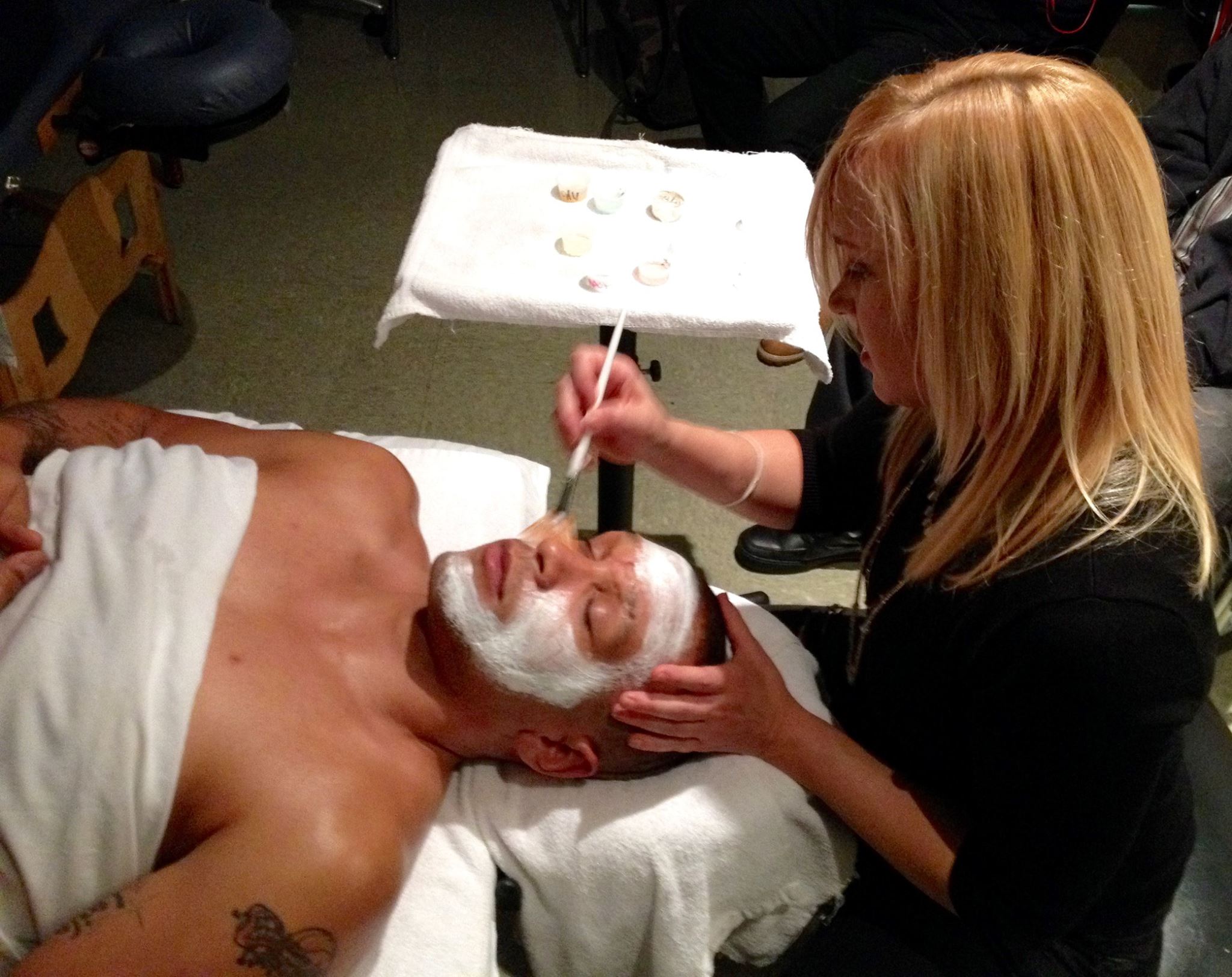 Units of Instruction
| | |
| --- | --- |
| Academic/Lab | Hours |
| Facials | 50 |
| Massage | 50 |
| Body Treatments | 10 |
| Esthetic Treatments | 40 |
| Make-up | 30 |
| Make-up Color Theory | 5 |
| Artificial Lash Application | 5 |
| Basic Electricity | 5 |
| Electrical Facial Equipment | 5 |
| Electrotherapy/Light Therapy | 10 |
| Basic Chemistry | 10 |
| Esthetic Chemistry | 20 |
| Morphology of Hair | 5 |
| Temporary Hair Removal | 30 |
| Anatomy | 10 |
| Histology/Physiology of Skin | 10 |
| Skin Diseases & Disorders | 40 |
| Room Set-up | 5 |
| Contraindications | 5 |
| Client Consultation/Documentation | 5 |
| Career Development | 100 |
| Safety & Sanitation | 150 |
| Total Training Hours | 600 |
Textbook Disclosure
MILADY'S STANDARD ESTHETICS
ESTHETICS TEXT
2013, 11TH EDITION
ISBN 13: 978-1-1113-0689-2
$156.95
ESTHETICS WORKBOOK
2013, 11TH EDITION
ISBN 13: 978-1-1113-0691-5
$85.95
ESTHETICS EXAM REVIEW
2013, 11TH EDITION
ISBN 13: 978-1-1113-0709-7
$41.95
Program Information
| | | |
| --- | --- | --- |
| Grade | Percentage | Description |
| A | 90% to 100% | Superior |
| B | 80% to 89% | Execellent |
| C | 75% to 79% | Satisfactory |
| F | 74% or less | Unsatisfactory |
| | | | | | | |
| --- | --- | --- | --- | --- | --- | --- |
| Program | Hair | Esthetics | Nails | Safety & Sani. | Career | Total |
| H + E + N | 1,450 | 250 | 350 | 150 | 100 | 2,300 |
| H + E | 1,450 | 250 | - | 150 | 100 | 1,950 |
| H + N | 1,450 | - | 350 | 150 | 100 | 2,050 |
| H | 1,450 | - | - | 150 | 100 | 1,700 |
| E + N | - | 250 | 350 | 150 | 100 | 850 |
| E | - | 350 | - | 150 | 100 | 600 |
| N | - | - | 350 | 150 | 100 | 600 |
| B | 1,100 | - | - | 150 | 100 | 1,350 |
| C | - | - | - | - | - | 1,000 |
H = Hair Design, E = Esthetics, N = Nails Technology, B = Barbering, C = Cadet Instructor
All courses (except
Cadet Instructor)
each contain the required units of 100 hours of
Career Development
and 150 hours of
Safety and Sanitation
. If you have already completed one or more of the courses and want to return to complete another subject, you must complete at least the following hours, plus have an evaluation of your prior hours to credit to the Career Development and Safety & Sanitation requirements: