Phagans | School of Hair Design

Cosmetology Program
Our Curriculum
At Phagans we are constantly adapting our curriculum to meet the needs of our students. Our 2300 hour cosmetology program covers hair design, esthetics, and nails. Students who enroll in this program can learn relevant skills like:
Coloring
Chemical texturing
Hair cutting
Facials
Skin treatments
Makeup artistry
Much more
You can learn what you need to build a successful career as a beauty professional. Request enrollment information to learn how to get started.
Career Possibilities
Phagans graduates have found rewarding employment in many different branches of the beauty industry. Career paths that you can pursue once you become a certified professional include:
Product representative
Platform artist
Educator
Freelance hair designer
Salon owner
You don't need to settle for a job when you can build the career of your dreams in the beauty industry.
Create a Flexible Future
One of the great things about becoming a beauty professional is the flexibility. Students at Phagans can choose from a variety of scheduling possibilities. Day or night, you can build your career on a schedule that works for you. Contact us to talk to an admissions representative about the different schedules that you can take advantage of.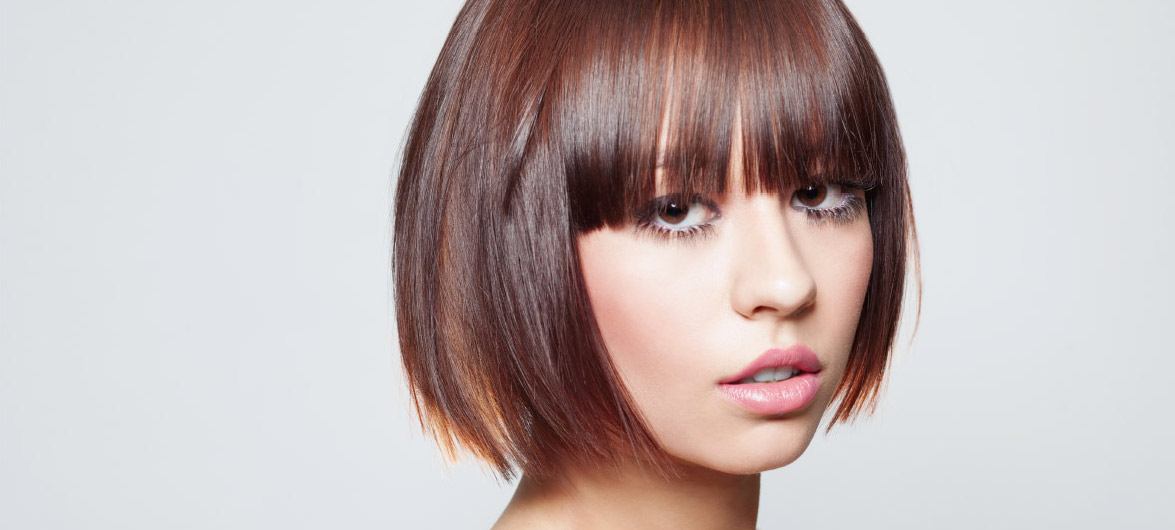 Program Information
Grading ScaleStudent grades will be based on theory assignments, theory exams, practical assignments and practical exams. Students must achieve a grade of C (75%) or better to be considered acceptable according to the following grading scale:
| | | |
| --- | --- | --- |
| Grade | Percentage | Description |
| A | 90% to 100% | Superior |
| B | 80% to 89% | Execellent |
| C | 75% to 79% | Satisfactory |
| F | 74% or less | Unsatisfactory |
Hourly Breakdown of All Courses
| | | | | | | |
| --- | --- | --- | --- | --- | --- | --- |
| Program | Hair | Esthetics | Nails | Safety & Sani. | Career | Total |
| H + E + N | 1,450 | 250 | 350 | 150 | 100 | 2,300 |
| H + E | 1,450 | 250 | - | 150 | 100 | 1,950 |
| H + N | 1,450 | - | 350 | 150 | 100 | 2,050 |
| H | 1,450 | - | - | 150 | 100 | 1,700 |
| E + N | - | 250 | 350 | 150 | 100 | 850 |
| E | - | 350 | - | 150 | 100 | 600 |
| N | - | - | 350 | 150 | 100 | 600 |
| B | 1,100 | - | - | 150 | 100 | 1,350 |
| C | - | - | - | - | - | 1,000 |
H = Hair Design, E = Esthetics, N = Nails Technology, B = Barbering, C = Cadet Instructor
All courses (except
Cadet Instructor)
each contain the required units of 100 hours of
Career Development
and 150 hours of
Safety and Sanitation
. If you have already completed one or more of the courses and want to return to complete another subject, you must complete at least the following hours, plus have an evaluation of your prior hours to credit to the Career Development and Safety & Sanitation requirements:
Textbook Disclosure
MILADY'S STANDARD COSMETOLOGY
MILADY STANDARD COSMETOLOGY
2016, 13ST EDITION
ISBN 13: 978-1-2857-6941-7
$127.95
THEORY WORKBOOK
2016, 13ST EDITION
ISBN 13: 978-1-2857-6945-5
$54.95
EXAM REVIEW
2016, 13ST EDITION
ISBN 13: 978-1-2857-6955-4
$39.95